Shopping and Pinning with Wanelo
With the emergence and increased use of Pintrest and other blog sites, many young shoppers have found new ways to shop online yet there was still an important feature missing. In 2010, Deena Varshavskaya started up the San Francisco based website Wanelo. The word is a playful combination of the words Want, Need, and Love, which describes some of the unique features of the website.
For the founder and CEO of Wanelo, she wanted a website that allowed users to buy unique products. She quickly found out that online shopping was out of order. This idea inspired her to reorganize shopping interests and products all into one website. Unlike Pintrest and Tumblr, clicking on an image does not direct you to another blog, but takes you directly to the store or website that sells the product. Adding this convenient feature saves lots of time for shoppers and eliminates the hassle of trying to look for the original source of purchase.
Wanelo allows users to share different items such as clothing, accessories, make up, furniture, and other products. Nordstrom, Neiman Marcus, Anthropologie, and many more popular stores have created collections just for their online shoppers. Each user's feed displays all the items from stores and people they have chosen to follow. As you scroll down you find the prices and brands for items along with the option to tag a friend or save under your collections. Users can even find the latest trends and organize items by price, store, and category.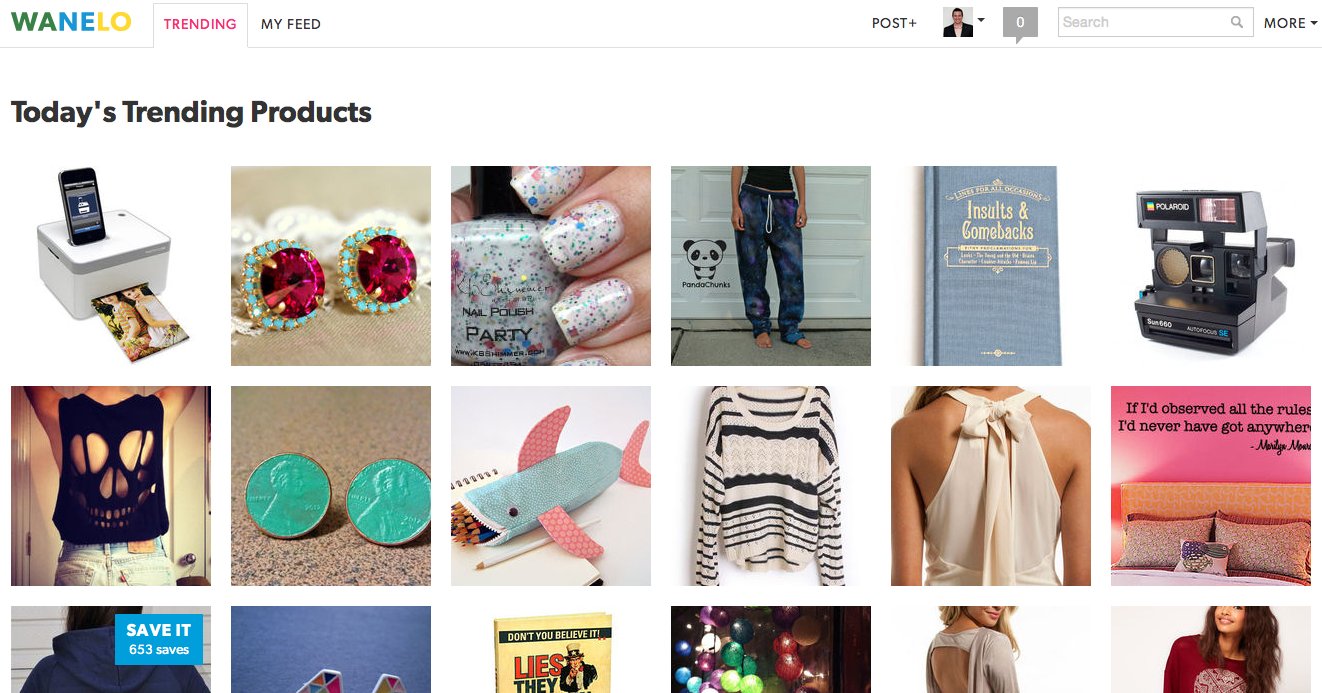 Since the creation of Wanelo, it has gained millions of users primarily young women. The website receives part of the profits other stores gain through its convenient and easy features. Many shopaholics enjoy Wanelo's direct buying approach that contrasts sharply with the popular Pintrest.
Many online users are accustomed to the format of Pintrest, but Wanelo is much easier to navigate for various products. Signing up is simple! You create a unique account name and password then you are given the options to follow one of the many 200,000 stores. You can even choose various categories. While Wanelo is growing in the number of users and visitors, it is still one of the underdogs when it comes to online shopping. In a New York Times blog article founder Varshavskaya wants everyone to know that what sets her website apart is that "Wanelo has a buy button on everything. " So what are you waiting for? Wanelo on!
http://wanelo.com
Latest posts by Jazmin Vazquez (see all)