The phrase "festival season" might as well be patented by now by all the big name sponsors and production companies of musical festivals.  No matter what city you're in (or in proximity to), there is sure to be a couple music festivals close by.  Across the world, music festivals can be found on every continent and in practically every genre.
Music Festivals: Past and Present
Decades ago, music festivals represented the coming together of all different types of people, to listen to their favorite bands.  Music Festivals like Woodstock, the Newport Folk Festival and the Newport Jazz Festival were some of the the first and most popular music festivals that surfaced in the states.  In 1969, Woodstock charged a whopping $18 for a three day pass and $6.50 for a day pass.  Even considering inflation, this is a huge step down from the prices of today's music festivals.  And in the 1960s there certainly was not a season for music festivals.
So, why all of a sudden have music festivals gotten so big that there needs to be a time of the year deemed "festival season?"  With music festivals like Coachella and Austin City Limits adding an extra second weekend and continuously raising their prices, it becomes clear that the demand for music festivals grows every year.  With the tendency of tod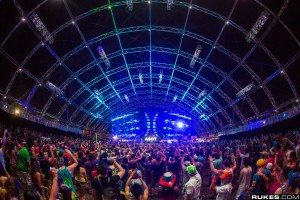 ay's generations to illegally download and stream music, perhaps that fact has become one of the many reasons why music festivals have risen so substantially in popularity in recent years.  With less and less revenue being made by track sales, artists and production companies must find new ways to earn money and continue their trade.  Or maybe it's just pure marketing for the sole purpose of making a bigger profit. In the end, this is all speculation and we may never know the reason why, but it is quite interesting to think about.