Snapchat is making its way into the ad-targeting world. The Snapchat ad targeting options will allow companies to use user's emails and other data sources. The ad options challenge snapchat's anti-creepy advertising stance. The company is introducing three new ad-targeting options.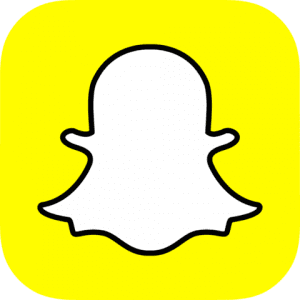 The 3 Snapchat ad-targeting options are Snap Audience Match, Lookalikes, and Snapchat Lifestyle Categories. The Snap Audience Match will allow marketers accesses to user's emails and mobile devise IDs. This means if your email associated with your Snapchat account is also associated with retail sites, the retail site can advertise products you have looked at before.
The Lookalikes option lets advertisers target people who share the same characteristics as their existing customers. The Snapchat Lifestyle Categories lets brands advertise to users that watch certain videos on the app. The advertisements will be featured between people's stories, within Live Stories, or within Discover channels. However, advertisers will not be able to use the Snapchat ad targeting options for sponsored geofilter campaigns.
Many other digital companies use ad targeting tactics, however, in the past snapchat has been conservative with its targeting capabilities. Snapchat founder and CEO, Evan Spiegel was quoted saying he doesn't want the advertisements on the app to be "creepy" for users. Advertisers have already been targeting users of Snapchat based on age, gender, and location. Snapchat has plans to offer users a way out of ad targeting, but is unclear when this will be available.
Snapchat reaches 150 million users a day, which makes it a great platform for advertisers to reach potential customers. Snapchat believes that the ad targeting options will allow advertisements to be more relevant to their users. However, if you are someone who does not want to be a part of ad targeting, you will just have to wait for opt out options to become available.