Since the initial lunch of Snapchat in 2011, the social media platform has seen unbelievable growth and success. Snapchats main user base extends from kids aged 12 to adults age 24 with the most active users falling into the 18-24 range. While they have managed to please most millennials, Snapchat struggles with Female Influencers.
The photo sharing platform platform has proved to be a success, but Snapchat struggles with female influencers most among target market.
Studies show that over 2.8 billion snaps are created and sent every day. The question is, why aren't female influencers buying in?
Social media preferences among millennials vary, but female influencers have a strong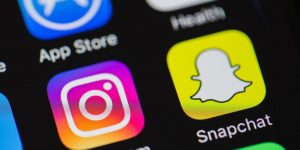 preference for Instagram and deem it invaluable by 28.4%. Pinterest also ranked high among the influencers as the second most important platform by 26.4%. Snapchat struggles with female influencers for a few reasons. Instagram and Pinterest provide influencers with a heavily visual focus which is why they top the list, while Twitter and Facebook lag behind. Snapchat, however is also visual, but it doesn't target the same audience. Going back to the beginning and before the "My Story" feature was introduced, Snapchat was made to let users target a select group of recipients. This is not sufficient for what female influencers attempt to do. The goal of these women is to broadcast their content to as many people as possible. Another reason that Snapchat struggles with female influencers is that content disappears 24 hours after it is posted. Content that is unavailable is not going to help these women sell.
Snapchat simply does not lend itself to the type of marketing that influencers need. Lastly, becoming verified on Snapchat has proved to be more difficult than it is on Instagram. However, Snapchat may begin allowing less well known figures become verified in the near future. Maybe then influencers will begin taking advantage of the platform. Until then, expect to see Instagram dominate the field in regards to female influencer use.