Learn how to market and grow local businesses more effectively with Facebook.
Grow Local Businesses by Going Beyond Review Sites
If your potential new customers hang out on Facebook then that's where you need to be. People don't hang out on Yelp or Google but many people check Facebook religiously. Hence, this is where your marketing focus needs to be. Content is key for Facebook marketing. Explain why your business is unique and share testimonials. This is key content for Facebook marketing. Create engaging posts that attract local people. Include content about community impact and how your businesses has perhaps improved peoples' lives.
Storytelling on Facebook
If you want to grow local business you have to talk about how you want your business to be known. Determine why people should choose your business over a competitor. Offer special, complimentary services or promotions that set you apart from similar businesses. Read here for more examples of ways to attract clients and be better than your competitor: http://rickmulready.com/grow-local-business-with-facebook-ads/ In order to grow local business, use a specific story. Share a request or suggestion your business received and how you implemented a change. This emphasizes that you listen to your clients and adjust to their desires. There is no better way to grow local businesses than sharing testimonials. People want to help local businesses grow if they have heard positive reviews and stories from other locals like them!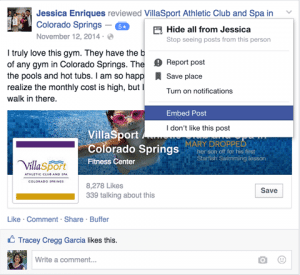 Grow Local Businesses by Emphasizing the Little Things
Anytime you are marketing on Facebook, highlight the little features that make your business special. Use these little treasures in your marketing messaging. Your marketing messages can be plentiful and target very specific audiences. For example, if your a coffee shop, advertise that you carry a unique type of milk. This puts you above many competitors and focusses on a niche audience. If you are a dentist, share a unique whitening service you offer. This does the same thing and can help grow local businesses by dominating a specific type of person. Videos are another effective way to reach a large amount of people on Facebook but also focus on specific, key audiences.
Showing your business takes suggestions to heart and puts the desires of their publics as a number one priority is crucial in growing a local business. When a business is local, testimonials, word of mouth and the public's perception can make or break the growth and success of that business. These are important tips to remember when creating marketing strategies for local business growth. See some examples here: