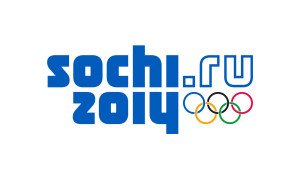 The 2014 Winter Olympics started today with hundreds of athletes flocking to Sochi, Russia to compete. Team USA fans can watch the Olympics in primetime on NBC or in realtime through NBC Sports Live Extra. However, extreme olympic fans can get a different perspective of the games through competing Olympians' social media accounts.
Here are five Olympians to follow on Social Media from Team USA: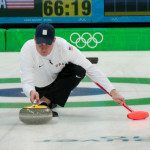 John Shuster, @Shoostie2010 
There is no greater American story than one of an underdog and John hopes to make America proud this Olympics by helping the US Curling team get a medal. John is one to watch this Olympics on and off the ice especially through the Olympian's social media accounts: his personal account and his team's.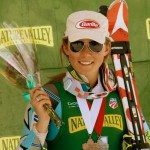 Mikaela Shiffrin, @MikaelaShiffrin
Mikaela is a young, vibrant skier who's in a great position to top the medal stand this year for the slalom and giant slalom. She has been a solid competitor in the World Cup circuit with 3 out of 5 wins under her belt. Mikaela is the ultimate social media olympian with personal Twitter and Instagram accounts, but also affiliated with her sponsors accounts such as Atomic, Barilla, Leki, Oakley, Snap, @thankyoumom, P&G Beauty and Pantene.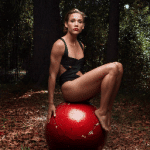 Lolo Jones, @lolojones
Lolo Jones is sassy, quirky and raring for a gold medal. A track star once fated for Olympic gold faltered in the past two summer Olympics and left with no medals. But Lolo is back and using Twitter, Vine and Instagram to document her very first Winter Olympic run on the US Bobsled Team.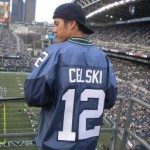 J.R. Celski, @celskeet
J.R. has followed in the footsteps of one of his speed skating idol's Apolo Ohno since 2002 when he entered the sport of Short Track Speed Skating. After a tragic accident 5 months before 2010 Vancouver games, J.R. achieved the impossible by winning his first medal. Since then, J.R. has been extremely active on Twitter, Instagram, Tumblr, Facebook and YouTube giving his fans exclusive photos and videos about his journey to Sochi.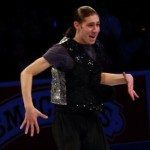 Jason Brown, @jasonbskates 
Jason Brown became a viral video star with his Riverdance ice skating routine last month. Jason is all about putting on a show and actively tweets and responds to fans on Twitter. He even acknowledged an account created for his Ponytail, @2014PonyPower, and thought it was #awesome. While Jason isn't favored to win, he believes anything is possible and will probably tweet about it.
For more behind the scenes action from other Olympians on social media, follow @Olympics, @NBCOlympics, and @USOlympic.