As young professionals, whether in your career as a student or in the professional world, it is easy to assume that you are all-knowing in the field of social media.  But the way it is now, the way it was once and will be, is ever-changing.  It is so necessary to constantly learn what's going on in the social media world.  And that doesn't mean just updating whatever app it is and clicking around.
How Social Media is Changing Our Business
In the past few years, and even in just the past year, social media has transformed itself something fun to pass the time with, to something that companies spend thousands, if not billions, on every year.  A research report by Duke University found that 9% of marketing budgets are currently spent on social media and this is expected to rise 25% in the next five years.  Understanding social media is not just about understanding how it actually works, but how it can and will change your company as a whole.  It's not just the platform layouts or the cool new features that are adapting to social media, it's your whole company.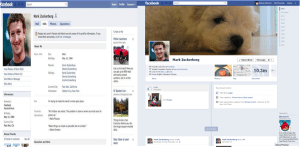 When social media sites like Twitter and Facebook were first created, most people didn't realize that one day their would be positions in order to strategize how to use these effectively. With features like SnapCash, companies can advertise and market themselves in the same places that they can potentially earn revenue.
The ultimate message to receive here is this: don't just adapt once to the ever-changing effects of social media, learn to constantly adapt over and over again.