With Valentine's Day just a few days away, we can't help but think about relationships.  Every store you walk into advertises this holiday in such a way that it infiltrates everyone's mind.  Hearts and various symbols of love are flashed everywhere with red and pink outlining them.  Even if you don't have a significant other it's hard not to think about the ones who are closest to you.  So why is it that even with today's technology helping us stay more connected, people are feeling even more disconnected?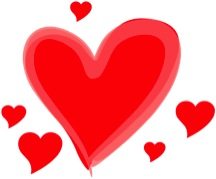 With social media enhancing the way we connect with people, we have to reshape our thinking on how fulfilled we are in our relationships.  Yes, these new networking strategies add great convenience to our lives but we have to realize that no tweet, like, or status update will enrich our lives the way one-on-one relationships can.  Despite how many retweets you have from your witty comment or likes you have from the new photo you post, it's hard not to remember that quality is more important than quantity.
The convenience of social media is appealing to people of all ages.  Not only is it convenient with our time, but it also gives us more control in what we share.  We have the availability to not only share the very best photos, but to think and re-write what you want to say before actually posting; these features allow us to show people what we want them to see.  It protects us from our true vulnerable self and allows us to hold people at arms length while keeping the sometimes shallow, selfish person hidden from the world to see.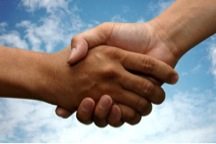 With the continual rise of digital communication, online relationships will not be ending any time soon.  We just have to remember that no amount of social networking can replace real face-to-face relationships both personally and professionally.  If we all take the time to enhance our social media connections with human touch it would take the relationships we have to a whole new level and they can truly become fulfilling.
So, since this month is dedicated to relationships, let's try to add that human touch to our "friends".  Unplug your digital world and invite someone out to coffee.  And while your there, put your phone aside and truly listen, engage, and build that relationship while remembering quality is always better than quantity!