The Chipotle reputation management team has had their hands full recently.
In case you haven't heard, the Chipotle reputation management team has had a tough job: earn back the trust of the public after one of the largest crises in company history.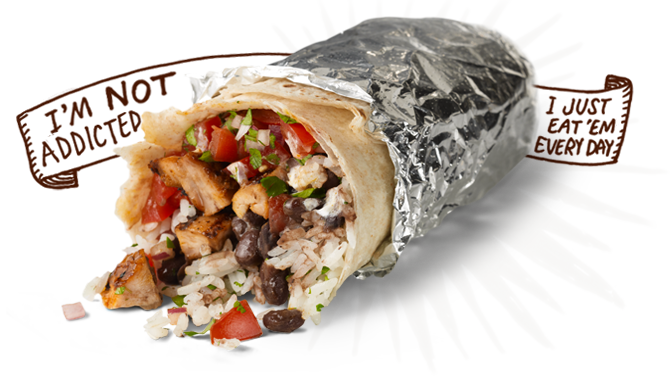 Beginning in the fall of 2015, an outbreak of E. coli spread through the country by way of Chipotle restaurants. The Center for Disease Control reported 55 cases of the strain E. coli O26. 22 of those cases required hospitalization. Simultaneous outbreaks of salmonella and norovirus linked to Chipotle sickened another 165 people and further fanned the flames of outrage.
Chipotle's response to the outbreak was slow and ineffective. Many took to social media to complain that the restaurant's responses were too little, too late. Several sickened customers threatened with lawsuits. The restaurant chain posted a record fourth quarter in 2015, but not in a good way. Profits plunged 44%, and CEO Steve Ellis referred to it as "the most challenging period in Chipotle's history."
After a long, humiliating struggle, the CDC finally declared the outbreak over on February 1. The active crisis was over, so the Chipotle reputation management team's work could begin.
How do you clear the air after an ugly crisis? Hold a news conference and conduct employee meetings. What do you do if you are trying to repair your reputation in record time? Hold them simultaneously, of course. On February 8, Chipotle closed all stores to hold a company-wide safety meeting with employees. The meetings, streamed live via the app Periscope, highlighted new food safety rules that the company was implementing.
How do you get customers back in your restaurants after an extended absence? Free food, of course! On February 8, while all stores were shut down for the company-wide meeting, Chipotle offered a rain check for lunch. Everyone who texted "raincheck" to a specified number received an electronic coupon for a free burrito texted right back to their phone. Regaining your trust by luring you back for a free burrito? What could possible go wrong?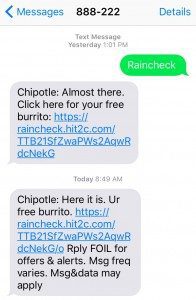 The Chipotle reputation management team has worked around the clock to win customers all over again. These efforts, in addition to tirelessly responding to every. last. tweet. are going a long way to restoring order in burrito world. Will Chipotle ever fully recover? Only time will tell.