Maintain your New Year's Resolution (and sanity) with Wunderlist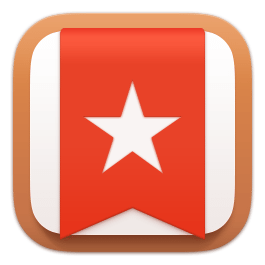 Group texts, email threads and to-do lists become overwhelming to keep up with throughout the year. With so many apps, and not to mention, the uncertainty of "the cloud", it can be difficult to maintain an organized week. Wunderkinder's Wunderlist app is the answer to all of your OCD prayers, as it not only helps maintain a categorized checklist, but also serves a social purpose in the productivity department. Consider this app to be your personal notebook, task maker, calendar and filing drawer-all in one app.
Wunderlist launched in November 2010 by Christian Reber and is based in Berlin, Germany. The app is free, so don't even think twice about downloading it onto your phone, tablet AND laptop. Since the Microsoft purchase in 2015, there have been over 15 million registered viewers with over 1 billion to-do lists created.
So, why should you use Wunderlist? Here are some of its best productivity features:
There's a full featured website, or you can download the app
You can forward emails and webpages onto the app, generating a task
Work collaboratively with family, friends and coworkers
Access from any social device
Set reminders and assign tasks to specific people
Print tasks onto an organized list
Check off completed tasks, and also see list of completed items
Leave comments and notes to clarify tasks
If you're thinking about integrating Wunderlist into your business, consider it one of the best ways to delegate and organize among coworkers. With a Wunderlist account, you can create and assign a task, share it with others, set due dates and reminders, and add details to specific tasks. It is a great way to communicate on one platform with those included in a particular task folder.
Just think: your grocery list, work tasks and personal to-dos can all be collected into one, organized space. There's no better sound than when you check and item off your list! And, it's free! You'd be crazy not to just download it and see what all the hype is about.