Let's be honest. Between work, friends, family, and fun, who has time for "traditional" networking these days? Twenty twenty is the year of success and networking is a critical tool for any young professional. In fact, a 2016 survey conducted by Lou Adler, CEO of Performance-based Hiring Learning Systems, revealed that almost 85% of all jobs are filled through networking. Bumble Bizz allows women to interact and connect with business professionals through a simple platform. Bumble Bizz was created by the popular dating app Bumble and like their dating platform. Bizz is designed to empower women by allowing them to make the first move. Here are a few reasons why you should join today!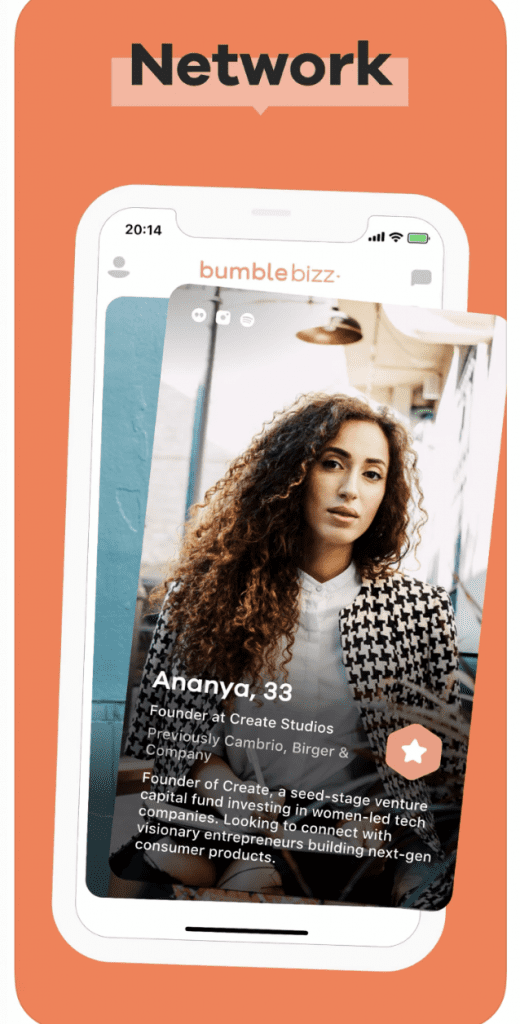 The Importance of Networking
Bumble Bizz is primarily focused on networking instead of jobs. That being said, that does not mean a job cannot come from the connections you have made. Nowadays, it's all about the "hands you shake" so creating a large professional network when you are young will not only benefit you in your career, but also in life in general. 
Bumble Bizz Takes The Awkwardness Out of Networking
We all have experienced an awkward networking event where everyone sits there hardly talking. Bumble Bizz was created to initiate that primary conversation that makes those events so painful. It is important to realize though that Bizz isn't meant to replace in-person networking, It is just supposed to make networking events less uncomfortable.
It's Simple and Easy To Use 
Creating a Bumble Bizz profile takes less than 10 minutes and requires information that many people have already put into a resume. You will start by creating a short headline explaining how you intend to use Bumble Bizz, you will the enter your experiences, education and a little about yourself. Lastly, you have the option to pick 5 different photos that highlight you and your personality. Just like that you are ready to start networking!
If you want to learn more about Bumble Bizz you can visit their website here!