TikTok is known for its short viral videos piloting teenagers to stardom. So much so that famous videomakers have even moved to a house in Los Angeles. This content-creating hub, coined as the Hype House, already has 8.1 million followers on the app. While individuals are turning into stars on this platform, it is unclear how companies can breakthrough as well. How can brands utilize TikTok to best reach their audiences?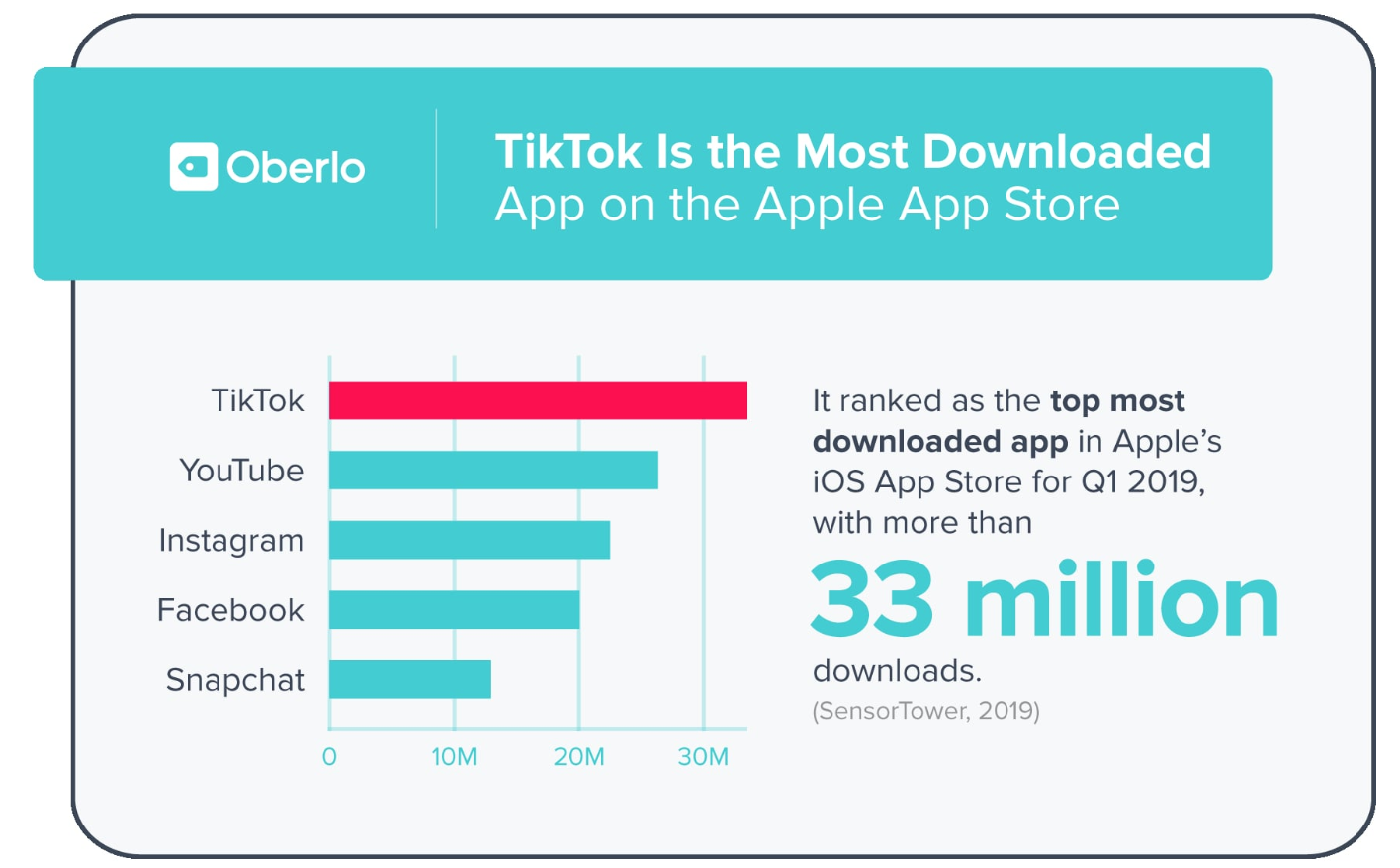 TikTok launched in 2017 under Beijing-based ByteDance. Since then, the platform beat YouTube, Instagram, Facebook, and Snapchat in downloads during Q1 of 2019. This app resembles the now-obsolete app Vine. Their similarity has quickly made TikTok a favorite among Generation Z. Therefore, strategically utilizing TikTok in branding strategy can push a brand forward for this audience. Wallaroo Media cites that users are estimated to spend 52 minutes per day on this platform, making it a prime resource to implement a company's marking strategy.
TikTok's primary focus is not monetization. However, using the app can increase brand awareness and personality. Some examples of companies increasing brand personality via this app are Chipotle, NBA, and Gymshark. Their humorous video themes prove that thoughtful use of TikTok increases customer engagement. In turn, this customer engagement increases brand recognition. In an age of overly crowded social media platforms, this new app may be a strategic move for your company to break through the noise.
With over 1 billion users, knowing how to maximize the benefits of this up-and-coming social media platform can really pay off for a brand. In addition, PRWeek has some notable tips on how using TikTok can help your brand stand out among competitors. Brands may be reluctant to create content on this teenager-dominated platform. But, it is paying off for companies that are taking advantage of this new app. TikTok differs in comparison to other platforms making it the game-changing move for your company.