If you were born before 2000, you're probably a little confused about TikTok. Despite its reputation as a lip-synching app for teenie-boppers, TikTok is quickly becoming a marketing goldmine. Keep reading to learn how to use TikTok for business.
According to the social media team at Hubspot, TikTok is the number one social media platform marketers should be watching in 2020. Now more popular in the app store than Instagram and Facebook, the one-year-old platform is a creative way for companies to show a different side of their brand and engage followers on a new level.
TikTok: A Marketer's Playscape
Rather than using TikTok to generate traffic or leads, companies are leveraging the app's 500 million monthly active users to increase brand awareness.
Using hashtags and overlays of popular songs, brands are getting Gen Z's attention. One way companies can effectively utilize hashtags for maximum awareness is through Challenges. Challenges encourage users to endlessly iterate certain videos, usually involving a song.
Opportunities for companies on TikTok are only becoming greater. The app just recently launched an advertising process and hyperlinking capabilities for brands.
Look How These Companies Use TikTok for Business
Guess was the first company to launch a challenge via TikTok. When TikTok launched, the app partnered with Guess to initiate the #InMyDenim challenge, encouraging users to post creative videos wearing their Guess denim, overlaid by the song "I'm a Mess" by Bebe Rexha.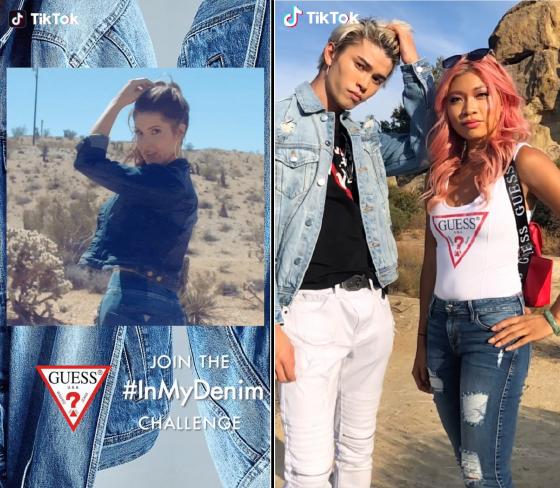 Watch one of the #inmydenim challenge videos.
Chipotle is the best example of a brand utilizing TikTok to show off its funny side. The company has garnered 55,000 fans on the app, frequently posting creative and humorous posts. Like Guess, Chipotle has also launched a successful challenge. Chipotle's "Guac Dance" is the highest-performing branded challenge on TikTok. According to Forbes Chipotle's bet on TikTok is paying off. Since launching its TIkTok, the company has seen a correlated increase in sales.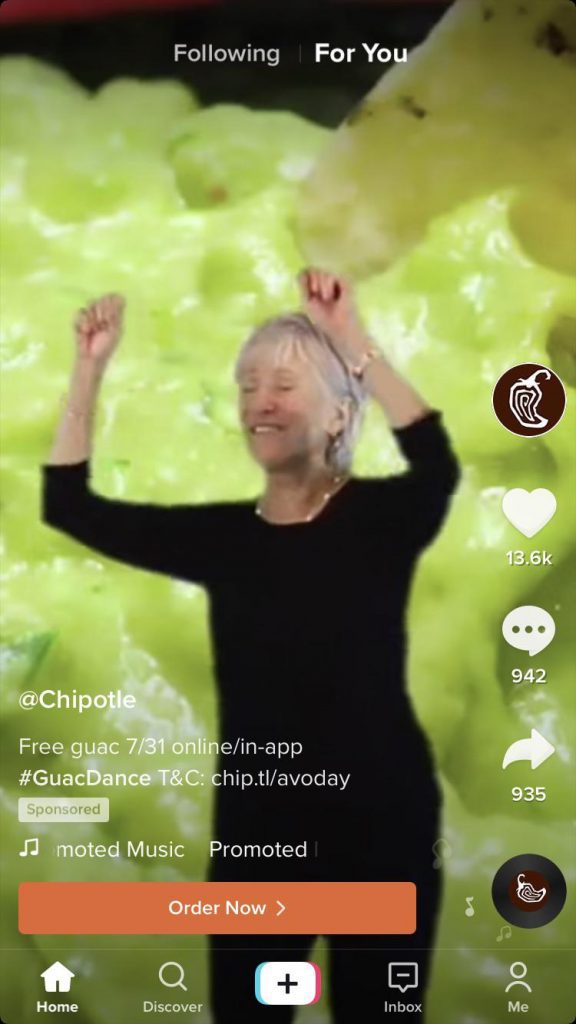 Tips for Using TikTok for Business
Get creative. Unlike well-established platforms such as Facebook, LinkedIn, and Instagram, TikTok has very few norms and expectations. Don't be afraid to experiment. It might just get you noticed.
Show off the humorous side of your company. TikTok users don't take themselves too seriously, and neither should your business. Take the opportunity to show off your company's flare.
Get your followers involved. Encouraging engagement with challenges, comments, and likes will get you far. With the right challenge, you just may go viral.
If you want to learn more about how to use TikTok, click here for Wired's beginner's guide. If you follow these tips, your company might be the next one to become a viral TikTok sensation.