Sending the most important person in my life all my love on her day
I could say she is the greatest mom in the world but even that would be an understatement. Today,  7 months  into her cancer battle, my mother gratefully celebrates her fifty-eighth birthday.
On July 9th, 2013 my active, beautiful, and until then very healthy mom was diagnosed with gastric cancer. If I could make you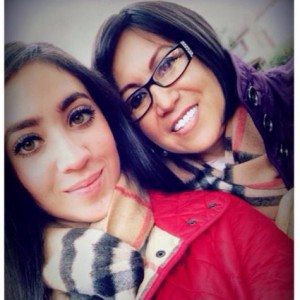 understand what my mom means to me you would probably understand why my world fell to pieces with this news.  However,  words are not enough to explain the importance she has in my life, the happiness she brings to my days or the unconditional love we have for each other. The oncologist told my siblings and me that she only had three more months to live because her cancer was aggressive and advanced. But my mother, being the fighter that she is, and us, loving her the way we do, decided to fight it against all odds. And that is exactly what we have been doing for over half a year now. But this story isn't about her unbelievable fight, this is a celebration of the unbelievable woman that she is.
Having a mother like my mom means living with a feeling of being invincible because she has taught me that the sky is the limit and that no one could ever stop me from getting there. It means receiving each of life's problems with a smile and with  arms wide open
because, as she always says with a warm smile, "this is what makes life a little more interesting, Tata". It means being the luckiest person in the world because I have my strongest critic yet my biggest supporter as my best friend. But most importantly, it means loving more than I ever thought was possible because she is the one person I love more than life itself.
Thank you for your unconditional love and support, for the values you have taught me, and for being the perfect example of the woman I hope to grow up to be. HAPPY BIRTHDAY JULIE BELLA. Here's to at least fifty-eight more full of happiness, health, and lots of love.