Face-to-Face Communication Across the World
Due to popularity and high demand, social networking platforms are constantly evolving. With products such as Skype and Facetime, we can virtually travel and communicate with anyone in the world in a matter of seconds.
With today's technology, it is easy to communicate with people from across the world. Having family that lives in Europe, software such as Skype, is extremely useful. Skype is a product that allows one to make Internet calls for free. It is software that can be easily downloaded online from this site. Skype can be accessed from devices such as a computer, mobile, tablet, home phone, TV, and more. From its start in 2003, Skype has connected families, friends, and organizations around the world.

Skype is not only useful to keep in touch with family and friends, but is also an important tool for businesses. With Skype an organization can conduct a conference call from different locations. It allows an organization to build mutually beneficial relationships with other organizations around the world. It helps them to conduct business in a faster and more successful manner.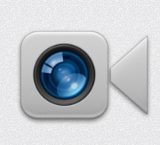 With the ever-changing trends in social networking platforms, Skype users have turned to the newer product, Facetime. Facetime is an apple product that allows an apple user to conduct high-definition video calls on an iPhone 4, iPad 2, iPod Touch or Mac computer. On a Mac, you can find Facetime at the App Store for a low price. Once downloaded, all one needs to do is input their Apple ID and then they are ready to make their first video call. Facetime also allows one to use their address book to make calls rather than type it in oneself.
Just as Skype is useful for an organization, Facetime is also helpful. With Facetime an employer can video call from a coffee shop or the confines of their own home. As long as one is connected to Wifi, a video call from an iPhone, iPad 2, or iPod touch is possible. For an organization, this contributes to success since one is always available for face-to-face communication.