The world of social media is fast-paced and ever-changing. Affordable social media monitoring tools are the perfect companion for small businesses with multiple social media accounts. But for many small businesses, social media monitoring is daunting and expensive. But fear not! Social media monitoring tools come in all sizes and price-ranges (even free!) to perfectly match any small business.
Here are three social media monitoring tools that do the work without the sticker-shock.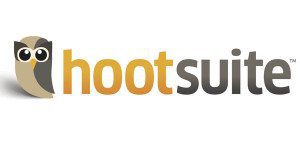 HootSuite is the perfect social media monitoring tool for boutique agencies or small businesses with room to grow. For the first 5 accounts, HootSuite is absolutely free which allows users to manage multiple social networks, schedule tweets and posts, and track brand mentions. It even analyzes social media traffic for all your accounts such as Twitter, LinkedIn, Instagram, Facebook, and Google+. Have more accounts? Starting at $8.99 a month you can monitor 50 social media accounts. Have dreams of becoming a Fortune 500 company? When you grow, HootSuite Enterprise will give you all the best parts of HootSuite on a much larger scale.

CustomScoop is reasonably priced for small businesses, and not only monitors social media but also traditional media (perfect for boutique public relations agencies!). The folks at CustomScoop understand not all businesses are the same and offer customized plans that start at just $249 a month with no annual contracts and hands-on customer service representatives. It's almost too good to be true. Almost. Their unique social media monitoring tool provides buzz reports, crisis monitoring and customizable charts and graphs from all over the web including popular blog sites, Facebook, Twitter and YouTube.

Simply Measured is priced a little on the high side, but offers a fantastic social media monitoring for all the major social media outlets with 35 different presentation-ready reports. Plans start as low as $500 month with the ability to grow and expand with your business needs. Each plan offers scheduled reports, email and phone support, and training to help analyze single or multi-channel outlets, success of social media campaigns, web traffic, and customer service effectiveness. Don't have the budget for these perks? The nice people at Simply Measured offer free reports analyzing follower demographics, content, social traffic, and competitors for Twitter, Facebook, Pinterest, Vine, Instagram, and social traffic links. Simply Measured's blog also provides great research to aid in expanding or evaluating your business with pertinent case studies and white papers.
For more top social media monitoring tools see this article by Pam Dyer from socialmedatoday.com.