Many speculate that Periscope is on the decline as Twitter gets called out for its relationship, or lack thereof, with their 2015 video streaming acquisition.
Periscope has had an interesting journey from its launch. In it's infancy, It was revolutionary for its ability to connect viewers' comments to the video streamer in real time. It facilitated a more intimate connection between content creator and content viewer. This relationship had not been previously explored prior to the app's launch. After a year of activity under Twitter's umbrella, Apple even declared Periscope to be the iOS app of the year.
Video Chat Meets Competition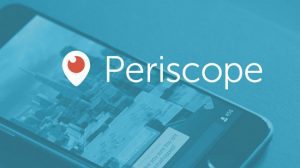 So why is Periscope on the decline? Other video platforms like Facebook Live and Instagram Live have arguably eliminated the need for a separate live chat app. The introduction of the live feature has given loyal users of Facebook and Instagram a "package deal."
Twitter's Case of Déjà Vu
Twitter has also been unusually quiet about the happenings surrounding Periscope. Kerry Flynn of Mashable, in her article "As Twitter stock soars, its video app Periscope is struggling," points out how Periscope was absent from any of the conversations Twitter had about profit growth during their earnings call. This lack of recognition in addition to the "package deal" of other video platforms is reminiscent of the decline of Vine, a previous Twitter-owned video hosting app.
The Growing Dissent
Further indication that Periscope is on the decline is the growing disdain on the @periscopehelp Twitter page. Many users have labeled Periscope's help services as non-responsive and "useless." They express their frustrations with lost broadcasts, deleted pages, low video quality and the rise of racist trolls and sexual exploitation between users. Twitter has also been under attack for not monitoring their app more closely.
Moving forward, Periscope's future is uncertain. Though it still has its fair share of faithful users, it is unclear how long content creators will tolerate feeling like their voices aren't being heard.
Check out the @periscopehelp Twitter page for more insight on consumer concerns:
https://twitter.com/search?f=tweets&vertical=default&q=%40periscopehelp&src=typd