Listen up public relations professionals! This blog contains information about social media management platforms, the latest social media trend that will streamline your communication and shave hours off your workday.
In today's technology-obsessed age, it can be difficult for communication specialists to manage the various platforms available to them. Crafting strategic messages for Facebook, Twitter, LinkedIn, and Instagram, while also measuring their effectiveness, can be a problematic process.
As the demand for social media analytics and quantifiable data grows, the need for social media management platforms increases.
For those in the industry who struggle to balance their social media calendars, read further for a list of the top four social media management platforms out there today.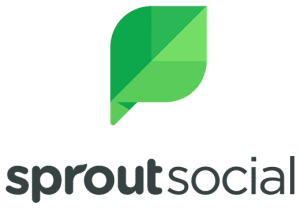 Sprout Social is a social media management platform founded in 2010; their website highlights the three significant ways they help users analyze, publish, and engage with followers. Clients can use Sprout Social in a myriad of ways, and they offer tools to manage social presence, save time, reach target audiences, build relationships with followers, and facilitate growth. Pricing starts at $99/month, and their client list is extensive including, Dropbox, Hyatt, Edelman, Titleist, and Grubhub.

Hootsuite states on their website that they can assist their users in managing, "all your social media in one, from finding prospects to serving customers, HootSuite helps you do more with your social media." Hootsuite's defining feature is you can plan and pre-write social media posts before you want them to be visible to followers. HootSuite is also free for individual use, allowing an avid user of social media to take advantage of a social media management platform regardless of whether or not they use it for work. Unlike Sprout Social, Synthesio, and Talkwalker, HootSuite does not conduct sentiment analysis, which is a useful tool for PR professionals.

Synthesio markets themselves as a company that specializes in "global social intelligence." Their customers include Deloitte, Toyota, Mastercard, Subway, and Bacardi. They are better suited for large companies, who have mass amounts of data to process and operate multiple social media accounts across all platforms. They have unique features such as emoji analysis and unlimited data queries. Synthesio is the most expensive option on this list but also has the most features.

Talkwalker had a unique description compared to other social media monitoring platforms; they state they are "your extra set of eyes and ears" and that "your reputation is everything. Make sure it's protected." They promise to watch your brand for you and their analytics are numbers driven. They do not offer any direct social publishing but integrate with HootSuite. Price wise, they are less than Synthesio but more than HootSuite.