At first glance, it's difficult to find more than lip-synching videos and choreographed dances posted by teenagers on TikTok. Most recently, famous TikTok stars such as Charli D'Amelio and Addison Rae were seen at the 2020 Celebrity All-Star game. However, this video-based social application goes beyond personal popularity among Gen Z. TikTok is transforming the way brands can digitally communicate with their customers. It's time for your business to use TikTok and gain followers.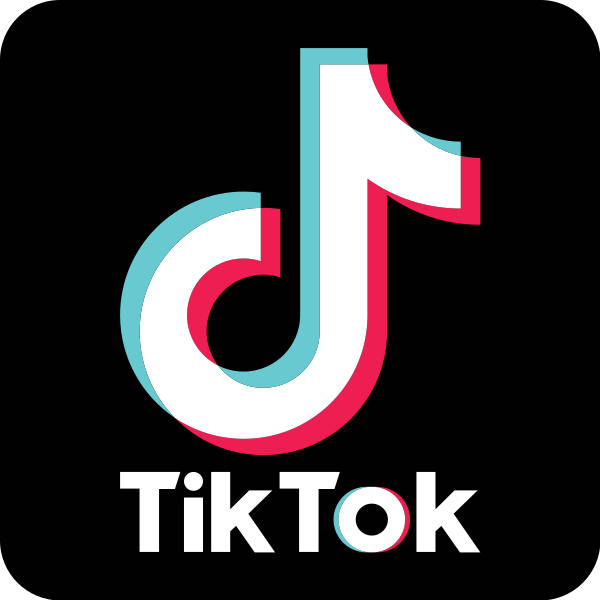 Ok Boomer! Let's engage with Gen Z
Social media today is all about engagement. Creative digital content drives customers to your website, store and products. Most brands focus their social media efforts and strategies on applications such as Instagram and Facebook. But TikTok, has over 500 million active users per month. This is a perfect opportunity for brands to increase awareness within Gen Z and millennials.
The first step in engaging with younger audiences is highlighting the lighter side of your business. Use TikTok and gain followers for your brand through laughter. In fact, younger generations are most responsive to humour on their social feeds. Comedy unites individuals and shares a more humane side of a brand rather than corporate. TikTok invites users to share funny and quick videos and brands now have the opportunity to shift their social content. What works on Instagram such as sponsored posts, won't go viral on this quirky app. TikTok has a vast selection of music and memes that will enable your creative marketing efforts.
Dance online and drive traffic to stores
Here are a few video ideas based on your industry to use TikTok and gain followers. If you are in the restaurant industry, highlight your menu items with a dance challenge. Choreographed dances on TikTok quickly go viral and invite thousands to participate as well. One brand that used TikTok to gain brand awareness was Chipotle. #GuacDanceChallenge went viral as Chipotle challenged their followers to show off their best dance moves while raising attention for the restaurant's offering of free guacamole. Chipotle used TikTok to drive foot traffic in stores and engage with their younger consumers online.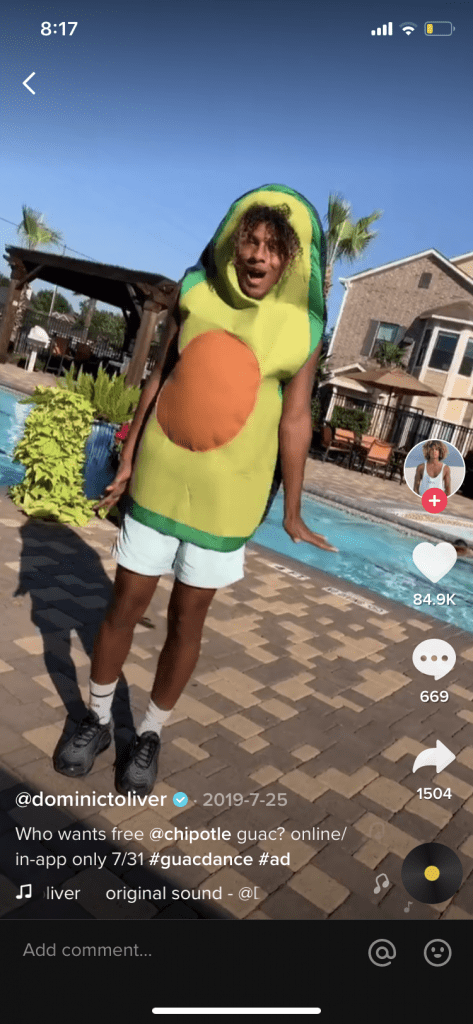 Chipotle, however, isn't the only brand using TikTok. Organizations such as the National Basketball Association (NBA) use TikTok to post bloopers during games or behind the scene moments while a team travels. The NBA is enabling users to witness their favorite players not only on the court, but off the court as well. Use your brand's TikTok and gain followers by sharing about employees and everyday moments in the office. A business is more than it's products and social apps like TikTok are a creative way to engage your employees with your followers.
A final note, TikTok tips
TikTok is meant to be fun. There are no rules and most importantly, you have creative freedom to showcase your brand. Post silly videos that engage users and invite them to recreate and add a personal twist. Ultimately, if your business wants to reach a younger audience use Tiktok and gain followers.