On February 7th, 2018, Snapchat unveiled their latest update. Then all hell broke loose. If you are an avid snapper, tweeter, or human who has logged onto any social app in the past ten days, you have heard about the new Snapchat update, and how strongly people dislike it.
There are several possible reasons for the new Snapchat update outrage. Stories and incoming Snapchats are now on the same page, sending a snap is more confusing, re-watching stories are difficult, and the Discover page features more sponsored content.
Why does everyone hate it?
There are a few statistics that convey how vigorously the new Snapchat update is hated. A petition on change.org entitled "Remove the New Snapchat Update" has 1,195,991 signatures. The Snapchat app now has 200,000 one star ratings in the App Store. A fake screengrab on Twitter, which states the update will go away for 50,000 retweets, is now the 6th most popular tweet ever and earned 1.3 million retweets and 521,000 likes. If you Google "new Snapchat update" the second most googled phrase is "new Snapchat update sucks." The quantitative evidence is conclusive, Snapchat users are displeased.
Why did they update the app?
With all this backlash, the huge question is, why did Snapchat update the app? According to a press release issued in November, "The new Snapchat separates the social from the media. This means that the Chats and Stories from your friends are on the left side of Snapchat, and the Stories from publishers, creators, and the community are on the right." The reasoning behind this was to create a hard divide between content from your friends, and content from celebrities and news outlets. Snapchat said that their previous method of mixing the two created "strange side-effects (like fake news) and made us feel like we had to perform for our friends rather than just express ourselves."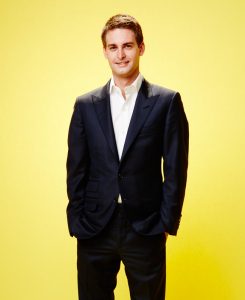 Snap CEO Evan Spiegel, spoke at Goldman Sach's Internet and Technology conference in San Francisco on Thursday and basically said he heard the complaints, and they didn't bother him. In fact, they reinforced his reasoning for the update. Spiegel said, "we're excited about what we're seeing so far. The best part is that even some of the complaints we're seeing reinforce the philosophy [behind the design]." Many people complained about the division between celebrity stories and their friends; which was the whole point of the new Snapchat update.
It is clear that despite multiple retweets, one-star ratings, and petition signatures, the new Snapchat update is here to stay. Whether snap users will adjust to the update, or continue to raise hell, is something only time can tell.