2018 has already been an interesting year for representation in media. Platforms like the Super Bowl commercials and record-breaking film Black Panther have captured the limelight of the digital world. The responses to these forms of media show why it's necessary to broadcast diversity. This is important not only on the movie and TV screens but in all forms of media.
This is a time for communications professionals to pay close attention to media platforms. The fact is that the United States is not a homogenous population. Therefore, representation in media shouldn't be homogenous either.
Validity in Inclusive Messaging
Let's take a look at Marvel's Black Panther. The movie earned $75.8 million on its first day according to Forbes, and held the honor of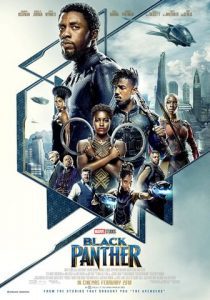 being the highest-rated Marvel movie of all time on Rotten Tomatoes.
Accolades aside, Black Panther was a rare moment in the lives of people of color that should be more present in the digital world. It gave Black Americans a positive reflection of themselves that's not common in media narratives today.
Therein lies the issue.
In her article titled "Black Panther is more than a name. It's an identity," Kristen Page-Kirby of the Wall Street Journal gives thoughtful commentary on what representation in media means for people of color. She writes, "To think of Black Panther's race as an aside, as happenstance — the way it is with most white superheroes — is to dismiss the very core of the character. It's not only a matter of color; it's a matter of identity."
Bingo, Kristen.
"it's a matter of identity."
Something that many companies in the United States could improve upon is speaking to the identity of their consumers. This is what we saw during the Super Bowl commercials. Coca-Cola, T-Mobile and Toyota all released commercials that spoke directly to ethnic minorities, the LGBT+ community and people with disabilities. Identity shapes people's experiences and viewpoints, and understanding this is a gateway to connection. This is why representation in a company's media messaging is not only important but also a strong indicator of the company's ideologies.
So take notes! Placing value on the identity of your consumer is a way to prove that the values statement on your website is not an empty promise. Representation in the media is a rising force in the digital world of today, and hopefully it's a force that's here to stay.
For more insight on the Super Bowl commercials, check out this article:
https://www.wsj.com/articles/super-bowl-ads-on-diversity-public-service-prove-polarizing-1517868775
To see Forbes' financial analysis of Black Panther, look here:
https://www.forbes.com/sites/scottmendelson/2018/02/17/box-office-black-panther-superhero-fatigues-to-record-crushing-76m-friday/#5298dc36590d