Crowdpilot: The new dating/advice app.
As we evolve into newer and better forms of technology, it was only a matter of time before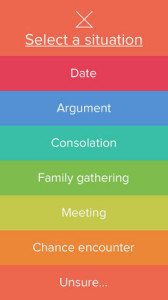 technology leaked into our personal sphere. Online dating as whole has been around for about ten years and are increasing in popularity year after year. Everyone sees at least one commercial a day for Match.com or eHarmony. And then Tinder happened.
Tinder became a popular "dating" app last year. Because one of my colleagues has already blogged about Tinder, if you aren't familiar with it, please refer to her blog post. Tinder has set the course for an untapped
market of dating apps and the newest comes with a twist: instead of looking for love you are asking for love advice.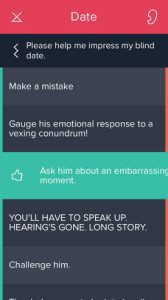 Crowdpilot is a new app that instead of focusing around the act of finding a date, helps to ensure you of a second one. How it works is pretty simple: While out on a date, you crowdsource real-time advice from Facebook friends, Crowdpilot's community of users, and/or strangers from Amazon'sMechanical Turk program, as they listen in on your date via your phone's microphone. (Note: the app advises you to disclose this early on in the date.) Then, the community's "pilots" offer advice to help you navigate you through your date. The advice could be simple, such as "stop talking about yourself so much," or earth shattering like "I really think he likes you."
This app isn't solely for dating, it can be used in a variety of situations such as a meeting or an argument. Fast Company recently wrote an article about this app talking about how it works and how the founder, Lauren McCarthy came up with the idea.
When I first heard about this new app I was a little taken back. The idea of it seems strange in that people can't think for themselves, especially on something that should so personal. Fast Company comes to the conclusion that it oddly makes sense because people are constantly asking for their friends' advice about things like this. However, the verdict is still out for me. 

It's crucial for communications professionals to be up to date on the latest trends in how people are communicating. We properlycannot advise our clients without understanding these new mediums.