Fan of the show or not, The Biggest Loser is doing it right with social media. Current on its 14th season, the two-hour premiere of TBL lured in roughly 6.9 million views. This season is completely different than any others. For the first time ever, TBL has children on the show and they are calling for a health revolution.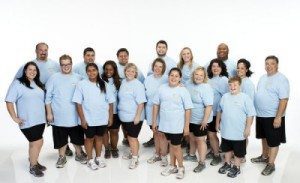 Not only does TBL succeed in the ratings department, it is also an empire. TBL has DVDs, Subway commercial deals, books, and well-placed ads. By well-placed ads, I mean that even my baby of baby carrots has a logo on it!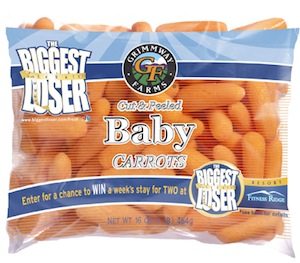 TBL is also a fabulous social media user. It is involved in Facebook, Twitter, Pinterest, Tumblr, GooglePlus and YouTube. Beginning February 18th, NBC and Shine America teamed with Pinterest to jointly promote TBL.  This partnership is the first of its kind and it will provide tips from the show and advice from experts, including TBL trainer Dolvett Quince.
How is this any different than just using Pinterest to pin tips, exercises and recipes? Well, on the show when contestants complete a new exercise, share a healthy recipe, or examine ways to live a healthy life, a pop-up text will appear on the screen directing viewers to "The Biggest Loser" Pinterest Page. Each episode will feature one show-inspired feature and every pin will consist of a series of photos with text directions.
For those of you out there with Pinterest, make sure to follow The Biggest Loser for healthy lifestyle tips and exercises.  This page is amazing inspiration and I can't wait until next week's episode.