For all you foodies- SALT App is the ultimate solution to restaurant indecisiveness
SALT App is the Future of Food & Drink
Say goodbye to the days of searching through messy kitchen drawers for menus, or spending twenty minutes deciding where to eat or where to grab a drink.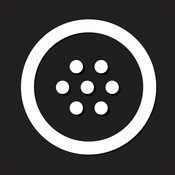 SALT App is the solution- A user friendly app that organizes and stores your favorite go-to restaurants, bars or cafes and the ones you want to try.
Whether you hear a great recommendation from a fellow foodie, or read about a must try diner on the Snapchat Food Network story- in an instant you can add those places.
@savetosalt
Scrolling through Instagram is one of the most popular tools to discover new places to try, from friends, family or famous food accounts. With @savetosalt, all you have to do is comment on the picture and that restaurant will be directly added into your SALT list, without you ever having to leave Instagram!
Create Lists & Share
With SALT, simply type in the name of a restaurant, bar or cafe in the search tool, and add it will be added to your main list.
Create as many lists as you want, which are great for categorizing places and sharing with friends. Share an entire list, or just a single restaurant. Message, email, or even tweet it.
You can import a list of places you have been keeping in your phone or computer. Just email welcome@trysalt.com and the list will be imported into your saved places
---
The main list of places is filtered by proximity to your location and provides the exact distance. Perfect for days you are feeling lazy and want to grab a bite to eat around the corner, or when you are feeling adventurous and want to make a haul for some delicious food.
You can sort all of your places by most recent, name, hours of operation, or by price.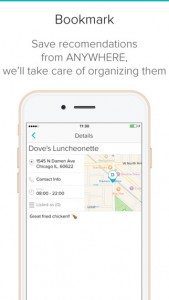 ---
Helpful Details
With each place there are a few helpful details:
A colorful image of a map is provided to show you exactly where it is
The address
Contact Info
Hours of operation for that day
Price range
You can write a note on each location, maybe to jot down your favorite dishes, the name of a waiter or a cocktail you enjoyed.
If you have visited the restaurant, bar or cafe- just tap the check mark at the bottom of the details page, this way you have a list for restaurants you have visited, and a separate list for ones you have yet to dine at.
---
Deciding where to eat and drink should be simple and fun. Next time you need a place to take your parents, or the perfect restaurant for date night, all you have to do is open the SALT app and you'll know exactly where to go!
For more information click here https://itunes.apple.com/us/app/salt-bookmark-share-great/id601441140?mt=8