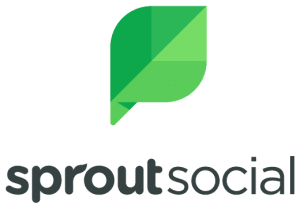 The world of social media changes constantly, while some organizations struggle to keep up. With rapid app updates and shifting trends, utilizing social media management tools is essential to the success of any savvy organization.
WHAT IS A SOCIAL MEDIA MANAGEMENT TOOL?
 A social media management tool is any online application that allows organizations to plan, organize and track their activities on social media. Popular examples include Hootsuite, Buffer and Sprout Social.
These applications allow busy organizations to queue-up social media content that can be automatically uploaded to various forums.
WHY USE A SOCIAL MEDIA MANAGEMENT TOOL?
Many organizations fear they lack the bandwidth to effectively implement a social media strategy. They understand that an ineffective social media strategy can be worse than no social media strategy.
Effective social media activities require effective strategies and employees to implement them. For a busy organization, this task can feel impractical and even impossible.
Social media management tools allow busy organizations to streamline their social media activities so that strategy does not have to mean "time-consuming."
HOW TO USE SOCIAL MEDIA MANAGEMENT TOOLS
Social media management tools are incredibly straight-forward and user-friendly. Whatever your organization's strategy, social media management tools are customizable.
Simply create your content and upload it to the social media management platform. You can link content to automatically upload to Facebook, Twitter, Google+ and more. While Instagram does not allow for automatic uploads at the moment, users are able to queue up content and receive alarms when it is time to post.
HOW DO SOCIAL MEDIA MANAGEMENT TOOLS CONTRIBUTE TO YOUR BOTTOM LINE?

 While social media management tools may initially appear as a hassle, another confusing platform you need to get a grip on, this is a platform worth investing in. Allowing employees to develop strategic communications plans and unleash these plans without continuous monitoring will free them up to contribute in new and dynamic ways to your organization.
Social media management tools not only increase productivity but also creativity and innovation contributing to the success of your organization.