Visual digital communication tools are more important than ever, particularly on the ever-important social media platform Instagram. But, it can be daunting to create graphics up to par without a professional. That's where Canva comes in. Canva is a digital media tool designed to make graphic design accessible to everyone.
With the help of Canva, anyone can create professional-grade graphics without the costs of a professional graphic designer.
The platform is very straightforward and easy to navigate. Canva provides hundreds of themed templates as a basis for users, who can then alter templates, colors, fonts, verbiage, filters, and add audio or video to create the perfect design.
Canva's templates include options to create logos, social media posts on various platforms, flyers, presentations, posters, videos, and more. Users first choose a template, then use the drop and drag features to edit the design to their liking and preference.
They provide various creative or more traditional templates for both stories and static posts, profile backgrounds, and video and audio options, leaving no part of your branding without unique digital designs.
Canva is a particularly useful tool for start-up organizations and smaller brands, who lack the budget for a full-time designer, but don't want their social media profiles and content to suffer.
Consider using Canva for both your personal or professional accounts. Additionally, Canva is an excellent skill for students entering the job market looking to differentiate themselves with added skills.
Canva's Offerings:
Canva offers a free package, a pro package for $9.99 monthly, and an enterprise package for organizations. Additionally, Canva offers free packages to nonprofits and schools.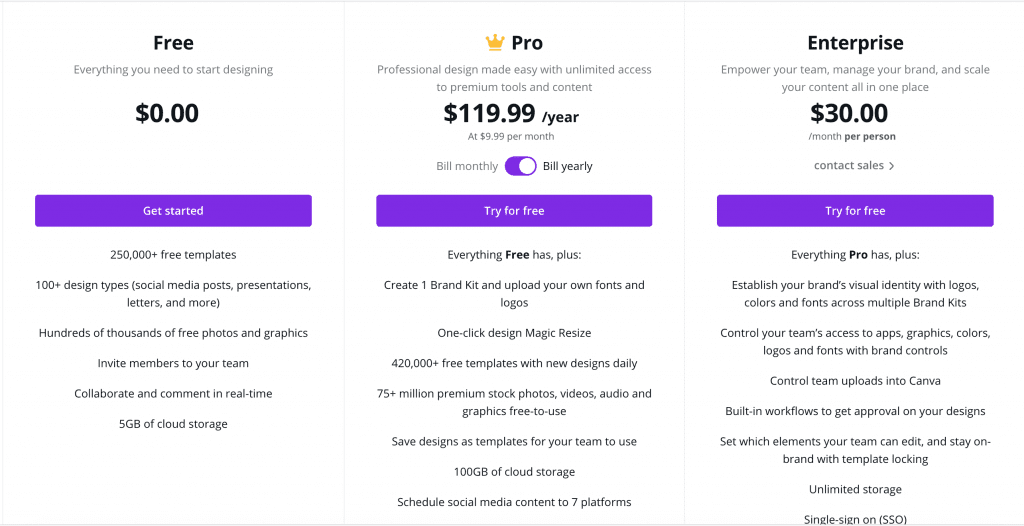 While graphic design used to be closed off to those without a degree or extensive Adobe skills, through Canva, everyone has the option to expand their skills in graphic design. It allows anyone to be their own graphic designer, helping small businesses grow and opening the field to everyone.
Learn more about Canva here.