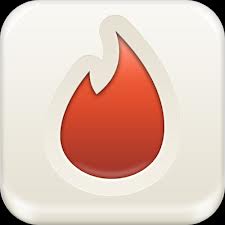 Online dating has widely become a new subject matter of business and social media. Individuals are picking up on the new online dating trend and creating apps with similar business plans and goals to companies such as Match.com.
A new and popular app, Tinder first started on college campuses but has now grown to reach a slightly older crowd as well. Young professionals today are fiercely busy starting off their new job and simply do not have the time to get out there and meet people. Tinder does the work for you. Tinder matches people anonymously with people in your area. As you swipe through the app only profile pictures, names, and age appear for each person. One can either "like" or "dislike" people and if they like you back, you are matched. Then a conversation can be stuck!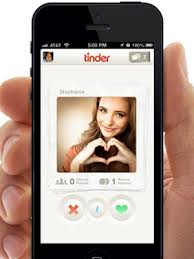 What makes this app so successful is that it is simple and entertaining. The business behind it is great. It uses one's Facebook information to match singles but does not post anything to your Facebook. The app began in October and gets more than 20,000 downloads a day. As of recently, it has made 20 million matches through the service. The company is backed by IAC who also finances Match.com. 70 percent of users begin chatting but the problem here is that Tinder does not follow up with how many of those people are actually meeting up. However, the company is really only concerned right now with people using it for its main purpose.
Online dating is new and weird but on the rise. People are beginning to see online dating as a new form of business and are creating successful companies from it. There is so much that can be done with social media today. It will be interesting and scary to see where the dating world takes us in the future and what other new tools will be invented to help you find your one and only!