Graduating college can be scary. The idea of starting over completely can be daunting for many young people. For this reason, new grads should consider carefully where they should start their career. Picking a city with an up and coming job market is important and will create ease in your job search. It is equally important as well to meet new people and explore a different city. These factors will make all the difference when you are adjusting to a new environment. Here are the best Cities to live for young professionals!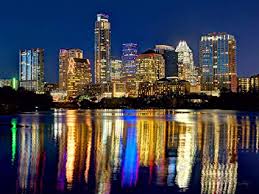 1. Colorado Springs, CO
Colorado Springs is the spot for young professionals! It ranks number two for the overall best places to live and with its booming job market and nature playground, there will be no shortage of work and fun. 
2. Denver, CO
This millennial hot spot is now one of the most desirable places to live. The cost of living is low and the unemployment rate is at 2.5% which makes for a strong job market. 
3. Austin, TX
Austin has become a hub for different tech companies. It is the new "hot spot" for young professionals and with is abundance of live music and warm weather, it is a young professionals dream.
4. Washington, D.C.
If you want to work in politics this is the place to be. Not only is it our nation's capital, but it is a political powerhouse and young professionals have the opportunity to get informed and get involved. 
5. Houston, TX
Huston is top of the list for job potential and opportunity. More companies are relocating to Houston meaning there is no shortage of different jobs and opportunities. If you love southern cooking and country music this city is the place to be! 
These are some of the best cities to live for young professionals, but this is only to name a few. Check out this site for more great cities!