Networking is a fantastic strategy to make connections within your job field that can help propel your career forward. Wondering how to network on LinkedIn can be daunting, but no need to worry! LinkedIn is a relatively easy social media platform to use. It can end up being extremely informative and advantageous to any job search, especially for young professionals fresh out of college and ready to work their way up the ladder.
According to an article from Business.com, "LinkedIn has more than 467 million users…On this professional platform, you can apply for jobs and connect with people in your industry as well as former co-workers". LinkedIn also gives people the opportunity to connect and network with industry titans who you might never have had the chance to meet.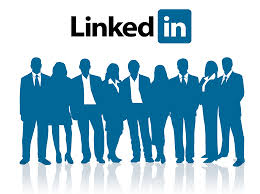 Here are some tips on how to network on LinkedIn like a professional:
#1 Have a Profile that Pops
A profile on LinkedIn is usually the first impression that people get, so make sure not only that it has professional language, but it also make it unique in order to stand out. In addition, an appropriate headshot is usually best as a profile picture.
#2 Join Groups
If you aren't sure about how to network on LinkedIn and connect with other professionals, join some LinkedIn groups! Find a few groups that are relevant to your job or industry and participate in them. This is a sure strategy for getting more eyes on your profile, and opportunities could arise from it.
#3 Interact and Engage!
The easiest way to make connections on LinkedIn is to post engaging content and interact with other users and their posts. Create content that interests and educates people; show your own unique perspective and add some cool graphics or article links to spice things up.
Use these tips to help form some great professional connections, they might help you find your next job!