We traditionally think of social media as a place to connect with friends and family, share photos and videos, and stay updated on current events, but for brands and companies, its far more than that. The use of social media for customer service is becoming a game changer for any company with an online presence.
Hundreds of customers reach out to companies and brands on a daily basis, and they expect a timely and helpful response. Keep reading to see how your company can avoid a PR nightmare by effectively using social media for customer service.
Why is customer care on social media important?
We all know what an important role customer service plays in the success of any business. Thoughtful customer care ensures customer retention, customer advocacy, and most importantly, sales.
If you were working in a brick and mortar retail store, you would never ignore a customer who walked up to you and asked you about a product or had a complaint. Yet, brands only respond to 50 percent of customer messages online. Ignoring customer messages has a big impact that business don't realize. According to Marketing Land, failing to respond can give you a 43 percent decrease in customer advocacy while a reply can increase it by 20 percent.
Responding to all direct questions lets customers know that you're watching and actively participating. Selectively responding sends a message that you don't care about all of your customers or that your business doesn't have the resources to provide an answer. Customer care on social media is a springboard for brand loyalty, increased sales, and customer retention.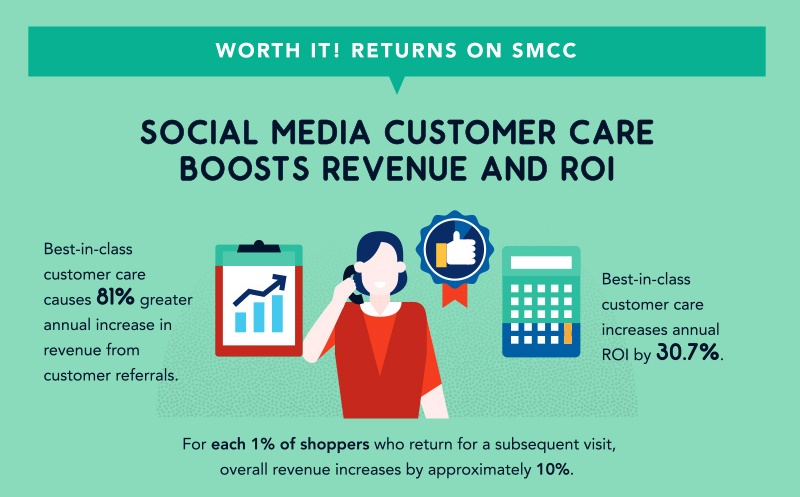 What should you do when a customer complains on social media?
Find all mentions. To fully address customer dissatisfaction, it is crucial to find all instances of it. To find all your mentions, employ a social media listening software and set up Google Alerts.
Display empathy. Even if you think your business was not in the wrong, offer empathy to the customer to set them at ease and begin communications on the right note.
Respond to all complaints. Selective responses put your business in a poor light. Be sure to respond to all customers in a timely manner.
Offer a solution. Customers reach out on social media often because traditional customer service channels have failed them. When possible, offer a constructive solution to their complaint.
Have a consistent customer care voice. Your social approach should be cohesive across all service responses and platforms. To keep this in check while allowing multiple people to manage accounts, create a voice strategy so everyone on your team knows how to represent the brand on social media.
Know other customers are watching. Social media is the most public of all customer service domains. In drafting responses, keep in mind that all your customers have an eye out.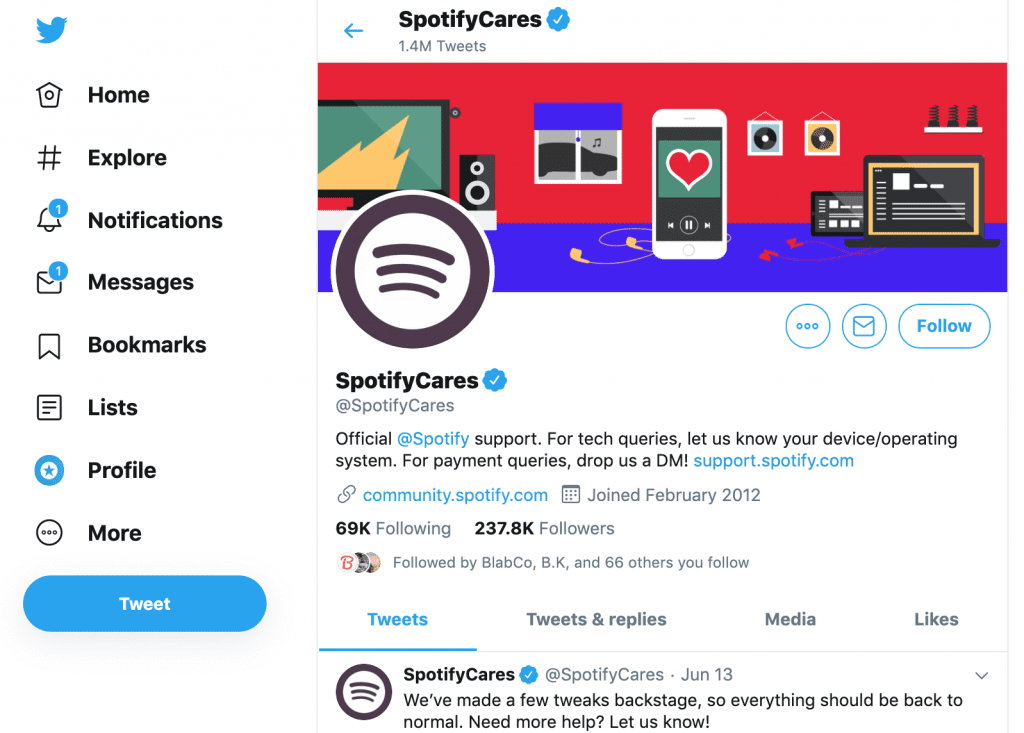 Customers have more power and influence on social channels than ever before. If you fail to treat social media as more than just a promotional platform, you could find yourself in a world of trouble. To keep learning about social media for customer service, check out Hootsuite's comprehensive guide here.