Some might say LinkedIn is a little late to the live-streaming party… but better late than never! In mid-February, LinkedIn added a live-streaming option to its network called "LinkedIn Live". Give this new feature a test run and go live with LinkedIn Live!
Video features began to launch back in August 2017 on LinkedIn. Since then, live-streaming has been the most requested video feature for this professional social network. Initially, the new feature will only be offered in America via invite-only. If you want to be one of the first to test this feature, you can apply through a contact form in the coming weeks. If things go well with LinkedIn Live, expect a broader rollout of people going live with LinkedIn in the future. 

Why Live-Stream?
Live-stream has a major impact on the world today. It changes the way we receive news. It allows people to inform and learn globally. It assists businesses with educating customers on products. The list goes on and on. Live-streaming in our world today gives people the power to share content. Start taking advantage of this feature and begin incorporating it into your lifestyle.
Where Do This Feature Add Value?
This feature adds value to:
Conference calls
Weekly Meetings
Video product announcements
Sharing tips
Q&As
Interactions are now more engaging and timely. LinkedIn's social innovation strategy aids in establishing, cultivating and sharing big moments digitally. The positive impact is already noticeable. 
How Does This Benefit PR Professionals?
Now, you have the ability to gain audience insight. You can see views, comments and engagements instantly from LinkedIn Live. Plus, you can see the profiles of those engaging. Such insight gives you and your company the tools to understand your audience. This useful information is located on the LinkedIn dashboard section on your profile.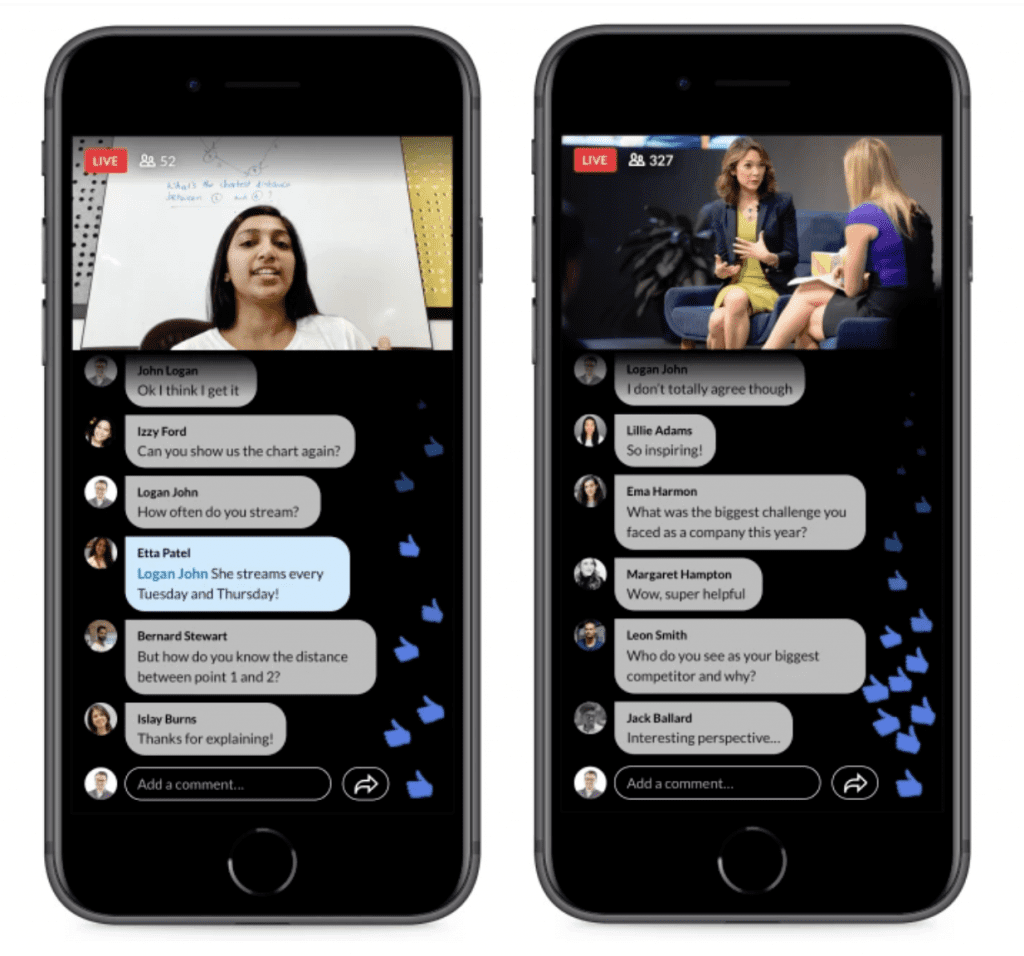 It is safe to say that LinkedIn was a little to the live-streaming party. Neverthless, the addition of live-streaming was incorporated at just the right time for this platform. LinkedIn encouraged user feedback. They listened to users' requests. Then, LinkedIn gave their audience just what they wanted – live-streaming.