2019 is the year of Instagram influencers. Read below to find out why!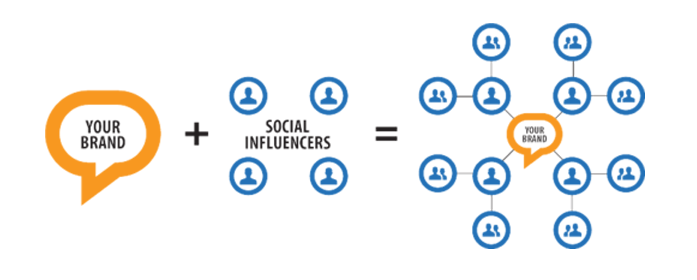 Social media platforms are now home to the world's most successful, engaging influencers. Brands form partnerships with influencers, in exchange for social media promotions and advertisements. These brand-influencer relationships drive awareness to the brand, create social buzz, and establish a product's credibility. Ultimately, a brand-influencer partnership is a win-win scenario for both parties.
Are there different types of influencers? Yes! Social media is filled with a diverse, vast amount of social media influencers. Each influencer has their personal niche, audience, reach and personality. Typically, macro influencers have a high engagement rate and a large following of thousands or millions of users. Examples of macro influencers are Kim Kardashian, Lady Gaga, and Justin Bieber. On the other hand, micro influencers are individual accounts with a smaller following. This number ranges between 2,000 to 30,000 followers. While a low following number looks unattractive to brands, micro influencers produce content for a targeted audience. Typically, micro influencers are more personable – therefore, allowing their followers to form trust and credibility with represented products and brands. To read more about macro vs. micro influencers, click here!
Where do I find influencers to partner with or follow? To begin connecting with influencers, start by checking out relevant hashtags. For example, a fashion influencer will most likely hashtag words such as, "#fashion or #style". By clicking through relevant hashtags, a user or brand will find relevant posts and accounts that relate to that topic. Besides checking out hashtags, look at who other notable brands are following or frequently post with. For example, high-fashion brands will most likely post about or with Instagram influencers.
What are certain factors to consider when partnering with an influencer? Before forming a partnership, a brand must ensure that the influencer's content aligns with the company's target audience, values, and style. Next, a brand must determine that the influencer has a high level of engagement, a frequent posting schedule, and an aesthetic feed.
What are red flags to consider before forming a brand partnership with an Instagram influencer? Before forming a relationship with a social media influencer, brands should keep an eye out for any potential red flags. For example, red flags would include repetitive, low-quality, or infrequent content. If an influencer fails to engage with their audience, followers tend to lose interest in his or her content. It is important for an influencer to not only stay connected with his or her followers, but remain on-brand at all times.
Ready to begin following Instagram's most notable influencers? Click this link to see Forbes' top 15 Instagram influencers.