Whether you're wondering what you should cook for dinner, looking for a new workout, or searching for some fash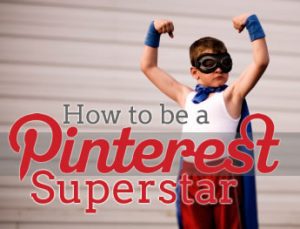 ion advice, Pinterest is your go-to site for any sort of inspiration- or shall we say, Pinspiration. Whatever you're looking for, you can likely find it on this social media platform. There are, however, some useful hints and organizational tips to put some method into your pinning-induced madness; you can easily learn how to become a professional pinner.
If you have a favorite website or blog you visit regularly, you can search www.pinterest.com/source/www.[yourfavesite].com to see what content others are pinning from this same site. This is especially useful if you have your own website because you can see what your pinners are drawn to.
There are also some Pinterest tricks to help you online shop. For example, you can use "buyable" pins to get notifications when an item you like goes on sale, and from there you can purchase it through Apple Pay or with a credit card. If you're online shopping for someone else, you can create a secret board to pin potential gifts; only you and those you invite to the board can see it, making it a stealthy way to find the perfect birthday gift.
You can link your Pinterest to your other social media platforms as well. If you use the hashtag #pin when you post to Instagram, your photo automatically uploads to your Pinterest. You can connect your Etsy account as well, and whenever you "favorite" something it immediately pins too.
If you've pinned a restaurant, neighborhood, or other area you want to visit, you can use a "place pin" to get a notification to remind you when you're nearby. The only downside, however, is that this feature is currently only available for Android users.
Finally, you can use the guided search bar at the top of the website to help you search (and pin) more efficiently. Since there are thousands of pins out there, it can be tough to find exactly what you're looking for. But, if you use the guided search, Pinterest automatically shows you the most popular pins in whatever category you're searching.
With these quick tips, hopefully you can have an even better experience next time you log onto Pinterest. Happy pinning, friends!