Spritz Hopes to Change the Way You Read
Spritz Technology, a Boston based startup, plans to change the way you read by simply displaying one word at a time.  This new technology has the potential to help you to double the rate at which you read.
Reading faster sounds great.  So, how does it work?  Instead of displaying paragraphs or pages, Spritz flashes a very quick succession of words, one at a time.  Larger words, 13 characters or more, will be broken up into multiple sections, for ease.  Spritz aligns each word one after another in a simply box.  It also identifies the optimal recognition point of each word, which is slightly to the left of center, and highlights that specific letter in red.  The alignment and the positioning of words is said to be the key to this new technology.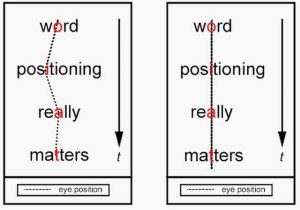 Spritz allows you to select the amount of words flashed per minute from preset values, ranging from 250 to 1,000 words.  The more often you use Spritz the faster you will be able to read. This method of reading alleviates the need to move your eyes around the page and therefore, saves a tremendous amount of time.  It is also believed to help with comprehension of different literary works and to help you to stay focused while reading.  The company insists it only takes about 5 minutes to get use to the technology and from thereon out, you will be a speed-reader.  Spritz is suitable and can be a great tool for people of all ages.
Spritz current licenses their technology to several different content providers, mobile device manufacturers, educational software developers, web portals, wearable manufacturers, and e-book companies.  It was recently announced that Spritz's software would be used Samsung's new line of wearable technology and smartphones. The company plans continues expansion and this technology will almost certainly become more prevalent in your everyday life.
Do you think  Spritz could really end the traditional method of reading and make us all speed-readers?   Visit the Spritz website and see how many words per minute you can read.