You are told from a young age that you need to dress a certain way. But what about when you enter the "real world," how do you dress for the job you want? Internship attire is one thing, but what says "I deserve this job" as an Account Coordinator after receiving a B.A. in Communication?
What The Experts Say
The Zoe Report states to plan outfits that "say skillful but also set a sartorial tone of professionalism." It's important that your outfit reflects yourself while also staying professional. A timeless outfit would include anything with suiting. You could go very traditional. Wear a full tailored suit and a button-down with loafers or an oversized blazer and fitted pants with a kitten heel. It is also important to remember to plan not only your first-day outfit but your outfit for the whole week.
Forbes says to "err on the side of overdressing to start." It is always better to be overdressed than underdressed, and the first day is no exception. The first day you can determine whether your job has a strict dress code or is it more casual. If you want to feel confident you need to dress confidently.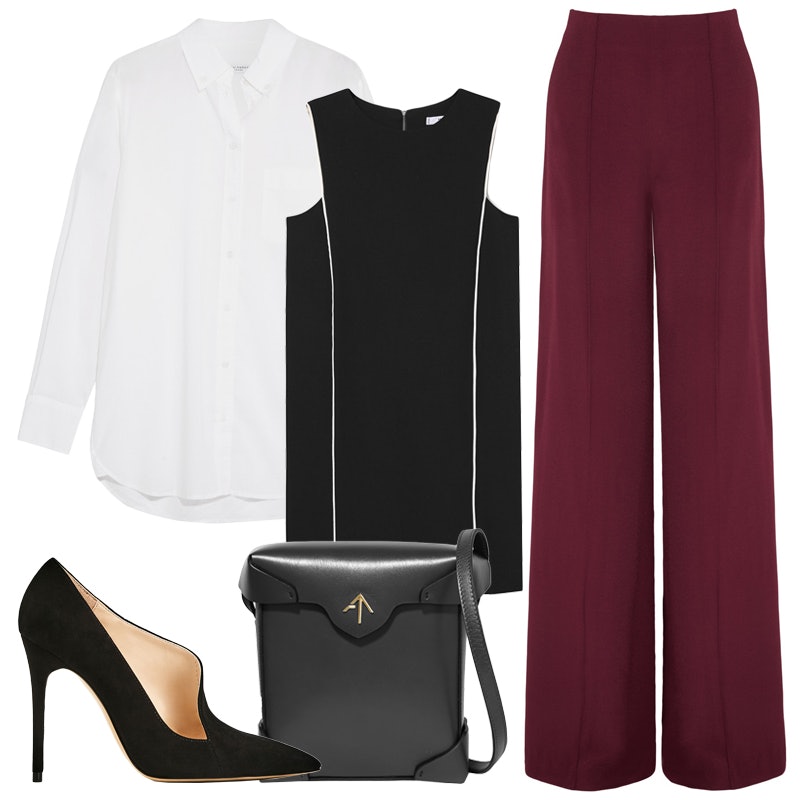 What Your Style Should Say
It is important to dress accordingly and important to dress for yourself. If you are uncomfortable wearing dresses and skirts, then don't wear them. The phrase "dress for the job you want, not the job you have" is rooted in more than just how others perceive you. Studies show that the clothing you wear can affect your mental and physical performance. A study reported in the Journal of Experimental Psychology: General had male subjects dressed in suits or sweats and all the subjects had to negotiate a deal. The men in suits performed better than those in sweats. This study proves that you will feel better about looking nicer and putting effort into what you wear to work and in doing so will have positive psychological benefits as well. If you feel good internally just by wearing the right clothes then you will be able to create better content. Your career in part is directly related to the "right clothes" and dressing with respect to the job you want and by doing that there is no telling how much you can accomplish in your career.