Ellen's Oscar-selfie, otherwise known as the selfie that broke Twitter, became the most retweeted tweet of all time with over 2 million tweets just hours after posting. TV viewers live-tweeting TV programs has become a phenomenon in recent years with shows creating unique hashtags and twitter accounts. Ellen's Oscar-selfie is just one example of how the social network is dominating the second screen world.
What's a Second Screen?
A second screen is a companion screen like a smartphone, tablet or computer viewers use while watching television. The Wall Street Journal says that "more than 40% of Americans have smartphones or tablets in their hands each day as they watch TV." A second screen allows viewers to take part in a television program by either tweeting along or browse a TV networks' companion app and website for unique content not available anywhere else.
Second Screen Apps versus Twitter 
TV networks have begun investing into second screen apps for it's viewers. Comcast's USA Network offers digital content for all of its original shows synchronized with real-time viewing. Comcast strategically invested in Zeebox, a second screen app that allows users to discover new shows, to further their second screen app market by allowing Zeebox to become a universal remote control for their set-tops.
Research shows that just 15% of people use TV networks' websites or apps second screen content, but only 13% say it makes TV more enjoyable. The ultimate TV rating system, Nielsen, created SocialGuide which calculates daily and weekly Twitter TV ratings based on total tweets and unique users.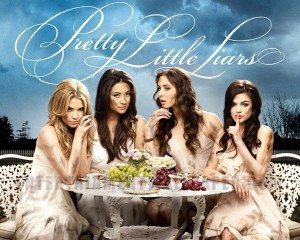 Just this week, the show Pretty Little Liars amassed 1.5 million tweets over it's hour broadcast becoming the most tweeted show of 2014 to date. Last year the show became the most tweeted show of all time with 16.8 million tweets by 2.5 million unique users. Now that's user engagement!
Why is Twitter better? 
Twitter allows users to easily give quick responses to their everyday life, including how they feel about a TV show. Then, a moment later, do it again. Users can tweet each other, the stars, or the network itself. While specific second screen apps give content, Twitter gives realtime engagement.
Back to that Oscar-selfie, a delighted Twitter spokesperson boasted, "The power of Twitter as a companion to TV is evident in the live reach we saw of that single Tweet." So while Twitter wasn't intended for the second screen, it's ease of use and mobility have made it the King of second screens.
Are you a second screen junkie? Download PBS's Top 5 Second Screen Apps.