Nowadays, it can be difficult to make new friends or build relationships with others. Why? The Coronavirus (COVID-19), of course! However, with the help of mobile devices, we can change that. With a simple search through one's app store, a variety of apps to connect people are offered! As such, here are two fun mobile applications.
Bumble BFF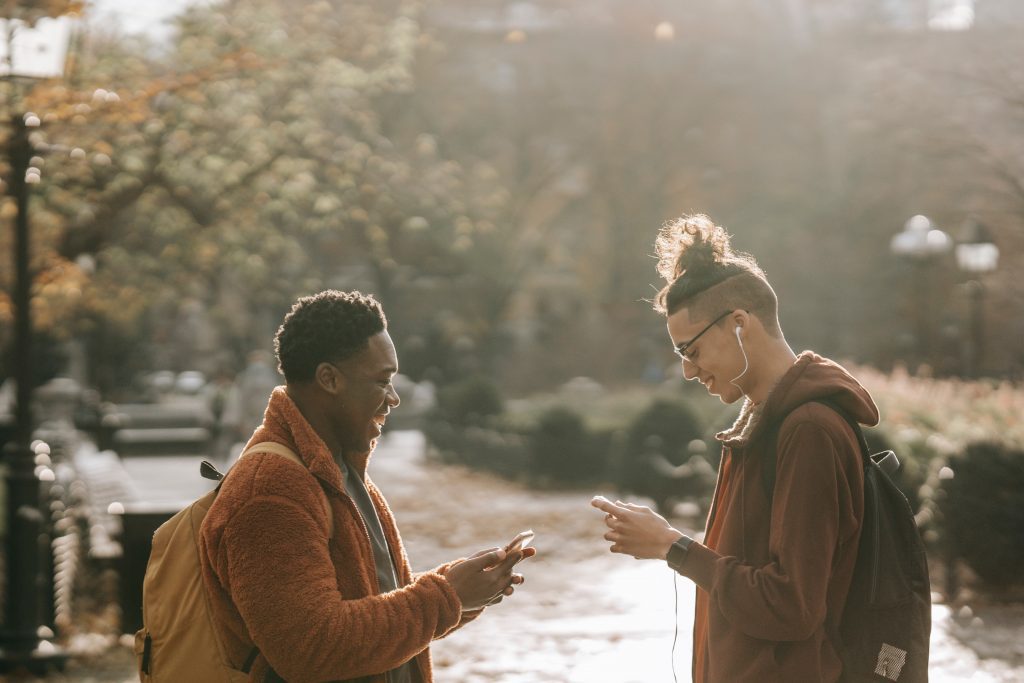 To promote community and make new friends, Bumble BFF is one of the first options to highlight. This app is offered by the same creators of the famous dating application, Bumble, but supports meaningful friendships. After the user creates their profile, they can narrow down potential friendships through similar interests and hobbies. Because of Bumble BFF, there are raving reviews of finding the perfect workout and travel buddy, or even stories of bringing people together. This includes an excited and newfound soccer team.
Interestingly, users on Bumble BFF have agreed that it is harder to make new friends during COVID, and turned to this app to build those much-needed relationships. And, unlike Bumble, women, and men have the ability to make the first move to make new friends and build relationships.
Hey! Vina
Another option in fun mobile applications is Hey! VINA. As featured in Cosmopolitan, ELLE, and even InStyle, Hey! VINA is on a mission to connect a supportive and empowering community. Though it's meant as a female-only application, Founder and CEO, Olivia June, takes pride in promoting a "by women, for women" approach. She also believes in the simple idea that one friend has the ability to change an individual's life in a positive way.
Taking root in 158 countries, Hey! VINA is a helpful app to build one's #girlsquad and make new friends. With its simple interface, women can easily swipe and connect. This application is even offered on both Android and the Apple store.
It might be difficult to make friends in these uncertain times or to even try to build relationships. However, with our growing advancements and fun mobile applications, we still have opportunities at our fingertips. For times like these, digital communication is an asset in connecting with others.