Domestic violence is a crime that affects hundreds of people around the world daily. Nearly 85 of those domestic violence victims are women. However, many women who endure domestic violence are too afraid to report these incidents. Therefore, Mayor Mike Rawlings has spurred a community movement focusing on the men in cases of domestic violence, holding them accountable for their actions and treatment of women.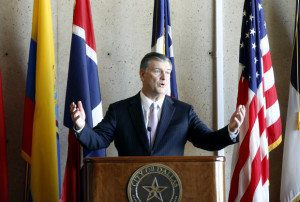 On Saturday, men and women came together at City Hall to support Mayor Rawlings' cause at a domestic violence in Dallas rally, called "Dallas Men Against Abuse." The event featured sports players such as Cowboys player Dez Bryant who had been accused just last summer for domestic violence in Dallas against his mother. Bryant stepped up to the plate and noted that men are the ones who need to come together and end this ongoing problem.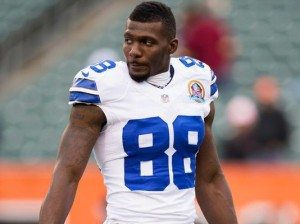 Mayor Rawlings has decided that domestic violence will be one of his main initiatives in 2013. He presented this initiative in January through a letter addressed to the city of Dallas, which really challenged men to make this change. He stated that "It is no secret that males have predominantly been the more violent gender and it is time to change that perspective. I want men to understand the negative consequences that can occur if we resort to violence."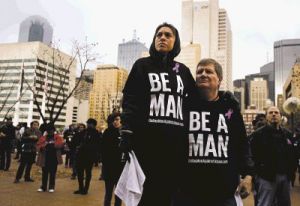 As I have actually studied gender issues involving domestic violence in a class this semester, I think that Mayor Rawlings and this Dallas domestic violence rally truly offer great progress in ending this crime. While women's activism against domestic violence is definitely vital in ending this problem, it also takes men to fight the battle. Mayor Rawlings and the men of Dallas have made a huge step not only for the city, but also for women and those affected by domestic violence everywhere.