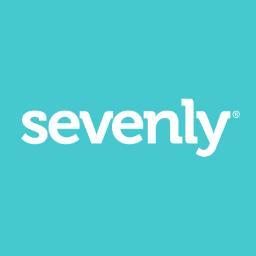 Not many businesses can say they support 52 causes a year, but Sevenly, a cause-based small business can. With only $7 of each product they sell going towards their cause of the week, their work towards social awareness and charitable giving is changing the way people give back.
The Sevenly Difference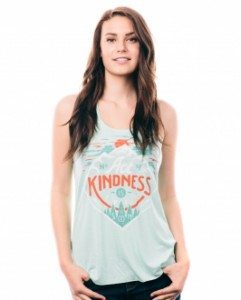 Wanting to make a difference and lead a "generation toward generosity," Entrepreneurs Aaron Chavez and Dale Partridge started Sevenly in 2011. The founders wanted not only to raise money for different charities, they wanted to increase social awareness of many important causes around the world with the simple idea that "People matter." Since it's founding, Sevenly's customers have raised over $3 million and helped a million people through sharing weekly causes on social media and buying their stylish products.
So to increase social awareness, Sevenly partners with a different charity or cause each week. But instead of pushing for monetary donations, Sevenly sells limited edition graphic t-shirts for a seven-day charity drive. Unlike many ordinary graphic tees on the market, these unique shirts are often intricate graphic deigns with interesting fonts and quotes in the hopes that someone will ask, "Where's your shirt from?" In the 3 years since it's inception, Sevenly's partnered with other brands to include inspirational prints, accessories, bags and jewelry.
Sevenly and Social Media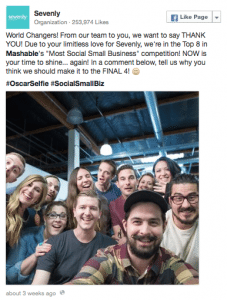 Long before Sevenly had a website, they had a Facebook page. Starting on social media allowed for their core ideal of  "People Matter" to really take off. Being transparent to customers about where their money was going through photos and status updates allowed them to amass a small army of fans.
As the business grew from a 4 to 33 employees, their web presence did too. If you can think of a social media platform, they've got it. More importantly, they use each platform the right way with appropriate motivational messages and promoting their cause of the week. Just two weeks ago Sevenly was crowned "America's Most Social Small Business" by Mashable because of their supreme digital engagement.
If you've been wanting to support a cause, but haven't found the right one, look to Sevenly to point you in the right direction every Monday at 10 a.m. PST. Sevenly's cause this week is Not for Sale, which fights modern-day slavery and human trafficking.
To learn more about Sevenly, their mission and weekly causes visit their website, sevenly.org or social media pages on Facebook, Twitter, YouTube, Instagram, Google+, Pinterest and Tumblr.