Despite its stringent social media regulations, Turkey is opening its first Apple store 
Apple announced Friday that it will be opening the first Apple store in Istanbul, Turkey on April 5.  The Zorlu Center mall will house the company's first foray into Turkey, which Apple CEO, Tim Cook, explains "will be unique in all respects, with a store concept that will be the first of its kind in the entire world."
This announcement comes on the heels of a number of social media regulations imposed by the Turkish government, which is limiting internet access as elections approach.
Twitter Regulations
For example, last Tuesday the Turkish government banned Twitter.  In fact, during a campaign event the Turkish Prime Minister Recep Tayyip Erdoğan declared, ""I don't care what the international community says. Everyone will witness the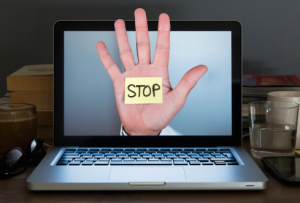 power of the Turkish Republic."  This resulting ban restricted Turkey's 10 million Twitter users from accessing the social media site.
Erdoğan's power to ban such a popular site gets its legitimacy from a Turkish law that was passed by Parliament, which "allows the government's Telecommunications Board to "shut down" websites based on anything it judges to be "privacy violations."
YouTube Regulations
Then, just this past Thursday Turkey blocked national access to the popular video sharing site, YouTube.  The ban came as a result of recordings of security meetings being published on the site.
Impacts
There are still talks that the Turkish government will continue to extend its anti-social media measures.  There is speculation that Facebook will be the next social media site to be banned.  In the meantime, critics of the government's policy worry about the impact that the social media bans will have on the Turkish economy.
As a result of the bans, analysts say that the government's ability to attract foreign investors will severely decline.  Furthermore, the Turkish tourism sector will be impacted, for as Touristic Hotels and Investors Association (TUROB) President Timur Bayındır notes, "technology is an indispensable part of tourism and tourists and people who visit cities expect those places to be "online.'" Additionally, the president of the Professional Hotel Managers' Association (POYD), Ali Kızıldağ, explains, "a country where anti-democratic acts take place is not an attractive place for tourists. Tourists do not want to visit such a country."
As a result, Turkey's decision to open its first Apple store comes as a shock in light of the recent turmoil.  However, it represents a step in the right direction.