In recent weeks, the coronavirus pandemic forced almost all non-essential businesses in all industries to stop. One industry being the public relations field. PR professionals rely on social media now more than ever to communicate with their publics. This blog will cover how social media aids in communicating with the public during the coronavirus.
Coronavirus Information
Social media is an essential tool in informing the public on the latest coronavirus news. Healthcare marketers turned to these platforms to convince people to enforce social distancing, answer important questions, and much more.
Healthcare marketers are using social media influencers to help people understand that this is serious, and we all need to comply with social distancing to "flatten the curve." For example, the U.S. Surgeon General, Dr. Adams, stated that influencers like Kylie Jenner should help share the severity of coronavirus. Hours after this statement, Jenner took to Instagram and "exposed myths and shared the importance of social distancing" with her 166 million followers. Shortly after, numerous other celebrities followed suit to inform their followers about the necessary safety precautions to avoid COVID-19. 
Other social media platforms are also helping to spread awareness about coronavirus. TikTok star, Charli Damelio, partnered with Procter & Gamble to create the #distancedance challenge on TikTok. The challenge encourages users to "stay at home and keep your distance with #DistanceDance." The description also says that "for the first 3 million videos, a donation will be made to Feeding America and Matthew 25." The challenge already has millions of videos, some from celebrities, and over 2 billion views.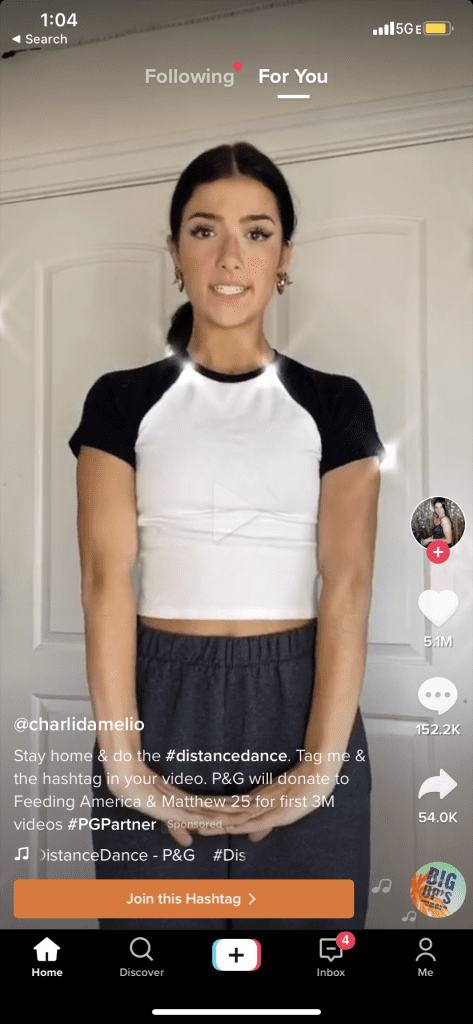 Communicating with Customers
Over the past weeks, all non-essential businesses had to shut down due to the coronavirus. Because of this, companies are suffering huge losses, especially mom and pop stores. In hopes of staying afloat, businesses have turned to social media to maintain contact with loyal customers.
Most restaurants are now only open for to-go and curbside pickup orders. Because of this significant change, they are using their social media pages to communicate updated hours, the to-go menu and special offers. By consistently posting updates and exclusive deals, restaurants are maintaining a relationship with their customers, while also promoting the store.
In a Dynamic Business article, Carissa Hill discusses what businesses should post on their social media during the pandemic. Hill explains that on social media, "customers should be able to find if the business is still open, how they have adjusted to social distancing measures and what products and services are still available." Because everyone is at home due to shelter in place, people are checking social media more frequently. For this reason, Hill urges businesses to ramp up their social media. Moving forward, business owners should look toward the future and create content that their customers may need and want. 
Final Thoughts
The coronavirus has caused uncertainty throughout the world. Because of the changing markets, communicating with the public through social media is vital. From business hours to safety precautions, store owners should post this important information to maintain a relationship with customers. To ensure stakeholders and clients stay informed, business owners must embrace the nature of social media.