The year 2020 has brought many more challenges nationwide. No one could have predicted the lasting effects of COVID-19. This pandemic has caused strains physically and emotionally. Social distancing has caused stress in the workplace.
Social Distancing
The government has instructed most of the United States to practice social distancing, especially in the workplace. According to the Centers for Disease Control and Prevention, social distancing means "remaining out of congregate settings, avoiding mass gatherings, and maintain distance (approximately 6 feet) from others when possible."
This period of distancing has not only caused people to be more anxious or more stressed but has affected every part of daily life. New York City, Los Angeles, and other major cities have been noted as hot spots and some are in a state of "shelter in place." These conditions have made it difficult and impossible for people to go to work and have made the country become primarily digital.
Companies Helping The Spread
Communications professionals are among the few industries that have been taught to work and learn digitally, but others are not as fortunate. Companies of every size and industry have been instructed primarily to continue their working lives strictly from home. This has been a learning curve for most, with the new social distancing guidelines. Some companies have been very understanding of the situation and have done everything they can do assist their employees.
Major League Baseball teams have collectively pledged thirty-million dollars to help ballpark workers cover their lost wages. Nike announced they would close all of their stores to help the spread of COVID-19. Also, Nike said their workers will be paid in full during the closure.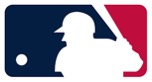 As a whole, the country needs to come together and support one another through these trying times. It is imperative for companies to think about their culture and their corporate social responsibility and to do as much as they can to help.