People practicing social distancing are at a crossroads. Do you spend your time reading that new book? Do you fine-tune your creative writing skills? What about skipping that and spending endless hours on Instagram? COVID-19 has turned every person, for better or worse, away from strolling through the streets and instead to scrolling social media.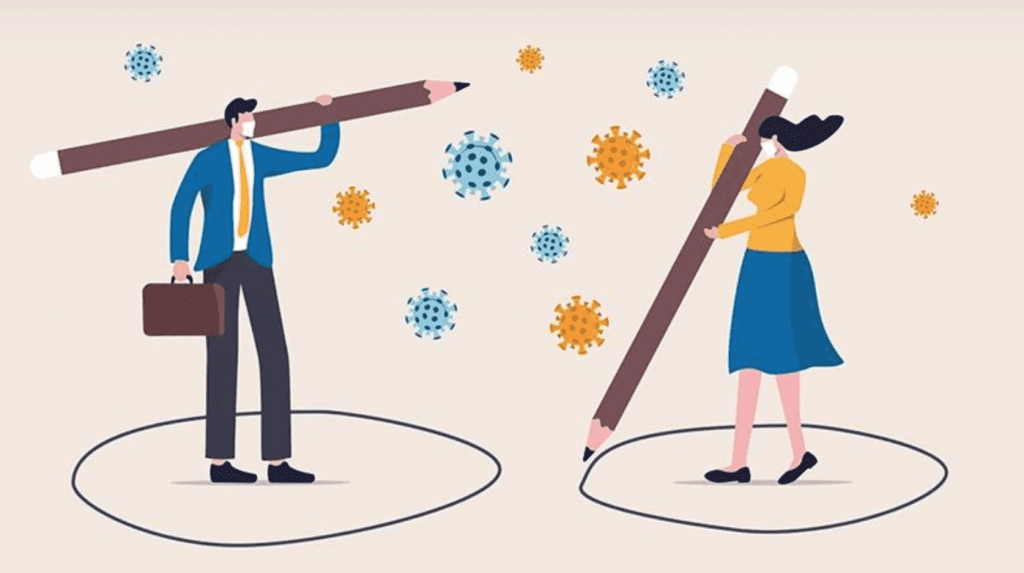 Quarantine has without a doubt changed lives everywhere. Young professionals that are just starting their jobs are having to readjust as they make at-home workspaces. College students in their last semester before Summer are having to work through the technical difficulties of using Zoom. Social media has been a crutch of sorts for those locked in their houses practicing social distancing. While it can provide temporary relief, the dramatic increase in time spent on social media can hurt more than help one's outlook during this unsure time.
Social Media Overload

COVID-19 has dominated the social media scene. WIth news changing minute-by-minute, it makes sense that people are turning to Facebook and Instagram to get updates. But, this has left users obsessing over refreshing their apps. Instead of spending time with their loved ones while in quarantine, people are becoming more isolated than ever with social media. So much so that Sprinklr reported that coronavirus was mentioned nearly 20 million times on March 11. While this form of community through social media may be informative, there are reasons to put down your phone during this time too.
What You Can Do Instead
Remember those New Year's Resolutions? It is now time to reconsider. Maybe you planned on reading 20 books this year. Why not double it? Or maybe you made a goal of reaching out to one friend you have not heard from every week. Why not FaceTime them instead? What about finally taking that excel class to help you at work? This troubling time is allowing us to slow down and do what most claim there is never enough time for. No matter what you plan to do, logging off social media will help you not only detox from informational overload but also take a step back to reevaluate your goals for 2020.