For young communication professionals, working in a completely new environment can be intimidating. While matriculating into the corporate business world, it's essential to adapt into your organization's internal culture. Whether you are a beginner or the leading CEO, you play a significant role in your organization's culture.
The relationship between all employees are the biggest contributors to your workplace's success. Within your workplace relationships, you orchestrate an interrelated network (or culture) that demonstrates similar core visions and values. This is referred to as organizational culture.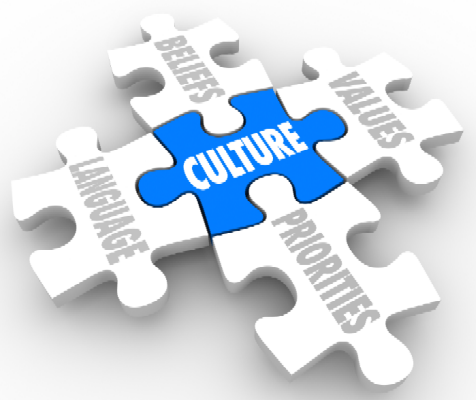 The Key Component To Your Workplace's SuccessT
Two studies emphasis the importance of organizational culture and the influence it has on workplace success.
The first study is from the IZA World of Labor and Dr. Eugenio Proto. Dr. Proto's (the department chair of Economics at the University of Warwick) findings underlie the key to casual relationships within the workplace. He reminds us how this boosts employees' happiness snd generate higher productivity, "the worker well-being needs to be the central tenet of any company culture initative" (William Craig).
The second study reports the significance of work colloboation. This four-year study was conducted within the Survey Business School and France's Genoble Ecole de Management. The report highlights how building a culture when all employees engage with each other on a regular basis is essential. The high energy encourages an environment of open and collorative nature.
Both of these studies reinforce the value behind an organization's success based on their culture.
To learn more on this study, click here.
What Comes Out Of Closed Cultures
Well known author and speaker, Nan Russell takes a look on how workplaces benefit from participating in a climate full of trust. When trust is embedded into the values and visions of the culture, Russell argues the organization will have the following:
high productivity
better employee interaction
increased profitability
improved return in shareholder investment
untroubled staff engagement
more collaboration and teammate orienatetd tasks
Maintaining a controlled environment of trust is easier said than done. In order to actually foster a workplace that priortizes this relationship, two way open communication is essential in practice.
Next time you find yourself in a situation where you can speak transparently to another employee, know how important this can be toward reaching your organizations long term success.