I don't know if you are anything like me or if I am just a little obsessive, but there is nothing like marking an item off on a to-do list. Now sometimes I still revert to the good old fashion pen and paper, but with all the new apps syncing to every device I can't help and fall prey to many of them. Listed below (no pun intended) are my reviews on five to-do list apps I love.
Things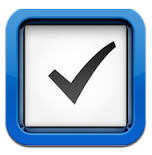 Although the price can be a little intimidating at $19.99, Things is more of a task manager. It gives you the option of a simple to-do list, but works better for the larger tasks.  It took me a little while to learn Things.  I found it overwhelming at first, but once you grasp the concept Things is a great way to go, especially for the big "things"  you need to accomplish.
2Do: Tasks done in style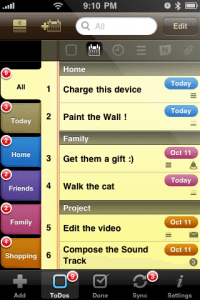 2Do gives you the capability to create a simple to-do list or manage a full-blown project. The lists are tabbed and color-coded giving it a true daily planner feel.  You are able to password protect individual tasks as well as the full app.  The greatest feature is the ability to Cloud-base sync with all of your devices.
Wunderlist

You are able to create all kind of lists no matter how big or small, but the greatest feature of Wunderlist is the ability to share your lists with friends and colleagues. And there is nothing easier for sending that honey-do list.  Wunderlist gives you the possibility to use as a browser extension capturing web pages as tasks on any to-do list. This works wonders during the holiday season.
Evernote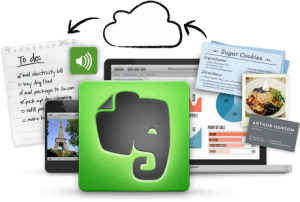 My all time favorite go-to app!  I use Evernote for just about everything from class notes, capturing articles for research papers and projects, and making to-do lists.  Evernote is easy to use not only does it sync with all devices, but also has online accessibility.
Notes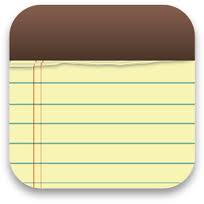 Simplistic is the one word to sum up Notes.  It is easy and hassle free.  I usually use Notes when I am in a hurry or just have to jot something down quickly.  I also use Notes when I want to write something down so I wont forget, a quote or book title.  Notes in many ways is my go to app for quick information.  The greatest thing about this app is the cost, nothing can beat free!