Ever  wondered why the battery of your smart phone runs out too fast?
iPhone developer Scotty Loveless used monitoring tools to test  Facebook app activity. It was determined that Facebook's iPhone behavior explains batteries woes.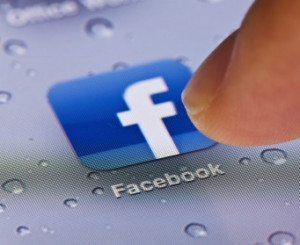 In the research Loveless found that during the test the Facebook app kept jumping even though it was not being used. Loveless explains,  "so I tried disabling Location Services and Background App Refresh for Facebook, and you'll never guess what happened: my battery percentage increased."
As stated on Loveless research on overthought.com: "During this testing, Facebook kept jumping up on the process list even though I wasn't using it. So I tried disabling Location Services  and Background App Refresh  for Facebook, and you'll never guess what happened: my battery percentage increased. It jumped from 12% to 17%. Crazy. I've never seen that happen before on an iPhone. The iPod touch exhibits this behavior, to my memory, although I haven't tested it in a while. For the iPhone, the battery percentage is usually pretty consistent." This behavior was determined in multiple iPhone devicess, after disabling the background functions of Facebook, batery percentage increase.
On November 2013  German iOs developer Sebastian Düvel released a report that states and proofs that the Facebook app drains iPhone's battery. Read more about this research: http://blog.hagga.net/archives/iphone-ipod-touch/3805-facebook-app-is-draining-your-iphones-battery.
This problem can easily be solved by just  quitting  the Facebook app after every. Go to the multitasking switch by pressing the home button twice in a short time. When the apps come up  tap the app icon for a little then the app will they start to shake. To solve this problem just close the app. This procedure keeps the app from running  on the background and consuming the iPhone battery.
"The cause of the battery drain is unlikely to be a bug or flaw in programming, but rather collateral damage in app's attempts to maintain a connection to Facebook's servers. The social network introduced an instant messaging function with Facebook chat and Messenger, and later added voice calling over Wi-Fi for users in the US and select other regions, both of which need persistent or frequent connections to the internet."
Loveless gave some suggestions that can to promote battery life.
1. For iPhone Facebook users, Loveless suggests turning off the location services and background refresh features for the Facebook app in the iOS settings application, which should prevent it from draining the iPhone's battery while behaving normally in general use.
2. Disable Location and Background App Refresh for Facebook
This is how to do it. First, go to Settings > Privacy > Location Services and disable the toggle next to Facebook. Then do the same for the Facebook listing in Settings > General > Background App Refresh.
 3. Disable Background app refresh for Facebook and any other app.
4. Quitting your apps in multitasking doesn't really helps to save battery. On the other, by doing this constantly battery life will be consumed faster.