Has IBM Changed What a Sponsorship Entails?
Many companies use sports sponsorships to kick-start a new campaign.  The company typically introduces a few fresh commercials, each of which will run multiple times throughout the event.  These commercial are usually supported with coinciding social, print, and outdoor media.  Think the P&G "Thank You, Mom" commercials that ran throughout the Olympics.  This type of approach has been mimicked for many years and had evolved relatively slowly.  IBM, who has sponsored the Masters Tournament for 12 years, finally got tired of the typical and expected approach and decided to make a drastic change.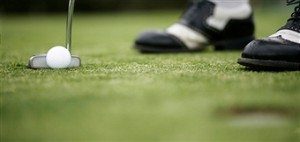 To promote the new campaign, "Made With IBM," the technology company is sponsoring the golf tournament in a big way.  IBM has produced 50 (or more) different commercials to be seen only one time.  Of those 50 commercials produced, only 45 spots have actually been scheduled to appear on either ESPN or CBS.  However, all of the produced ads could appear if there are any delays.
To create these 30 or 60-second ads, the company hired three filmmakers and sent them to 17 different countries.  This four-day campaign, has an estimated cost of $25 million (including print and online ads).  This number is very large, especially when compare to the $118 million IBM spent on all advertising in 2013.
Only time will tell if this campaign is successful, however if it is, you can expect to see a change in the way sporting events are sponsored.  Rather than being bombarded with the same ads over and over again, you will be bombarded with many different ads for the same product.  While the ads will be more entertaining for the viewer, what will this mean for companies?  IBM has upped the ante and made it difficult for others to compete.
Do you think IBM's tactics will become a trend in the future?  Or will the high cost and unforeseen results deter other companies from using similar tactics?