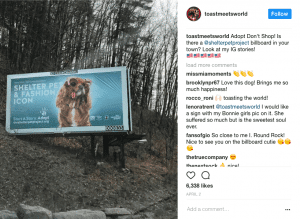 At first glance, dogs on Instagram may appear to dish out a daily dose of cuteness and nothing more. There are, however, plenty of dogs on Instagram who are just as charitable as they are cute. Many Instagram-famous dogs are shelter rescues who proudly raise awareness about the dangers of puppy mills while simultaneously promoting adoption. The reach of these dogs is substantial enough to profoundly benefit the animal community.
Noteworthy Charitable Dogs on Instagram
@Tunameltsmyheart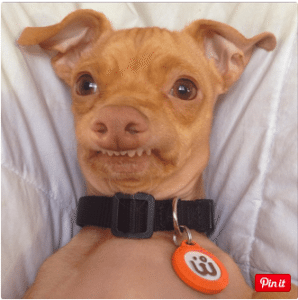 Tuna is a Chiweenie rescue puppy with 2 million followers. She is best known for her prominent overbite. Tuna's mouth deformity is a result of her poor care in a puppy mill. Tuna's posts discuss the many benefits of adopting shelter dogs opposed to buying dogs from puppy mills.
Another charitable dog on Instagram is Marnie. Marnie is a rescue Shih Tzu who has over 2.1 million followers. The focus of Marine's social platform is on the adoption of senior dogs. As a senior dog herself, Marnie reminds users that most people opt for puppies, leaving older dogs forgotten.
In addition to Marnie, another noteworthy charitable dog is Toast. Toast is a puppy mill rescue with 376k followers. She is best known for being the dog of Instagram comedian and personality, @thefatjewish. Toast is recognized for her drooping tongue which is a result of her teeth rotting and falling out in the puppy mill. Toast continuously educates her followers on the dangers of puppy mills. One of Toast's recent Instagram posts reveals the alarming statistic that 99.9% of dogs in pet stores come from puppy mills.
@Muppetsrevenge & @Underpantsthedog
Similarly, Muppet & Pants lost their teeth due to poor care in puppy mills. Muppet & Pants have a combined following of 101k followers. The duo is best known for accompanying Toast at her meet-and-greets and book signings.
Charitable dogs on Instagram continue to gain more followers and expand their impact on the animal community. Without them, users may otherwise not be aware of the how bad puppy mills are and how many shelter dogs are in need of good homes. So, next time you are on Instagram be sure to follow these dogs and share their important message!