The app called Moves is now a Facebook owned app.
Facebook is poised to acquire another app. They haven't revealed how much they are paying for it yet, but this app broadens the range of the Facebook owned apps. The app is called Moves and it tracks user's movement. It's like a fitness app. While there are many apps and wearable gadgets that can do the same thing, Moves is different. The app is meant to help users have a healthier lifestyle, but this app is unique because it tracks more than a user's running course. It can track virtually all of your movement. It knows when users are on public transportation or riding their bike.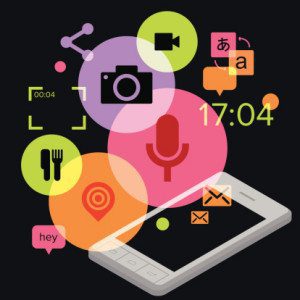 This acquisition comes after a line of new apps that Facebook has bought that are outside of Facebook itself including WhatsApp and Instagram. Just like all the other Facebook owned apps, Facebook plans to keep Moves as a separate entity. While users love these apps because they provide fun and connecting services, Facebook might have dual motives. Obviously, their face-value mission is to connect the world through technology, and they have done well in the market lately which allows them to take chances and buy new companies that they think will be successful. But, their recent movement seems to point to the idea that they are also in the game for users' information too.
Reed Alborgoti from The Wall Street Journal posted that "The Facebook spokeswoman said the company won't use any data from the Moves app, but that could change in the future." They can start using the information whenever they want. The information in this case is the data Facebook is acquiring when you check in on Facebook or Instagram or when you allow Moves to track you. Companies like Facebook can use this information for a variety of purposes of which targeted ads seems most common.
Mike Zuckerberg doesn't seem to be dwelling on this much; he is thinking about his new team. He said that he was excited to have some of the great engineers that started Moves on his team. So while this new Facebook owned app has already had great success, we must wait and see if it functions the same while under the management of Facebook and if Facebook decides to do anything with the information.
Here is a little bit more information about the acquisition and new app: http://techcrunch.com/2014/04/24/facebook-acquires-activity-tracking-app-moves/