Starting this post off with my honest opinion. The My Fitness Pal app is amazing and everyone should use it.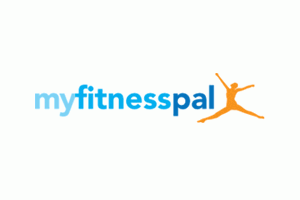 My Fitness Pal is a free app that allows users to track calories and maintain a healthy diet. Both Android and iPhone users can download this app and start losing weight or just start tracking a healthy diet.
How it works:
My Fitness Pal is a food diary. The app is pre set with breakfast, lunch, dinner and snack categories. Users can customize the settings and add more snacks or , if you're like me, add a Post Dinner category specifically for dessert and after dinner drinks. My Fitness Pal is great because it has a searchable food database of over 2,705,000. If you can't find a specific food in the database or if you've made up your own recipe, the app allows users to create a personal food database. Users can also decide how many calories they want to take in and track calories burned as well.
Pros:
The app can connect with Facebook; however, it's not required. The app is secure and requires a password  to access. The ability to connect with friends is a major bonus of this app. Users can add friends and receive updates on other's success. The app even lets you know when a friend hasn't logged in a while and might need some encouragement.  Another pro of My Fitness Pal is the massive food database. It is very rare that I can't find a specific food when I'm trying to input my calories. Being able to customize the app is my favorite part. No two people have the same calorie or diet needs.  Setting my own calorie standards and weight loss goals put control in my hands.
Cons:
There aren't very many cons to the app. My main grievance with the app is that if you change your meal settings, your friends won't be able to see your diary properly. Currently I have 6 meal categories and they are in the following order – Breakfast, Snack 1, Lunch, Snack 2, Dinner and Post Dinner. However, the app comes set up with categories in the following order – Breakfast, Lunch, Dinner and Snacks. Because my settings are different, my Snack 1 shows up as "Lunch" to my friends.
I highly recommend this app. It's good for more than just trying to lose weight. Being able to track food and maintain a healthy diet is made incredibly easy by My Fitness Pal.